The World Cup is considered the biggest intercountry soccer event. People from all over the world attend this event, which has a huge impact on the host country's economy. The Qatar 2022 World Cup will host 32 teams from all over the world and their fans.
This event will give Qatar economic growth. Many preparations were made for this event, such as building stadiums, hotels, and other facilities needed for hosting soccer games. The opportunity to hold a world cup will create many jobs because of the many people traveling to Qatar during this period. if you want to know about Big Teams That May Fail To Qualify In the World Cup 2022, click here.
Tourism, Trade, Real estate, Transport, and many other industries are set to benefit. The World Cup is expected to bring an estimated $3 billion to Qatar's economy. This money will improve infrastructure, create jobs, and boost the country's tourism industry.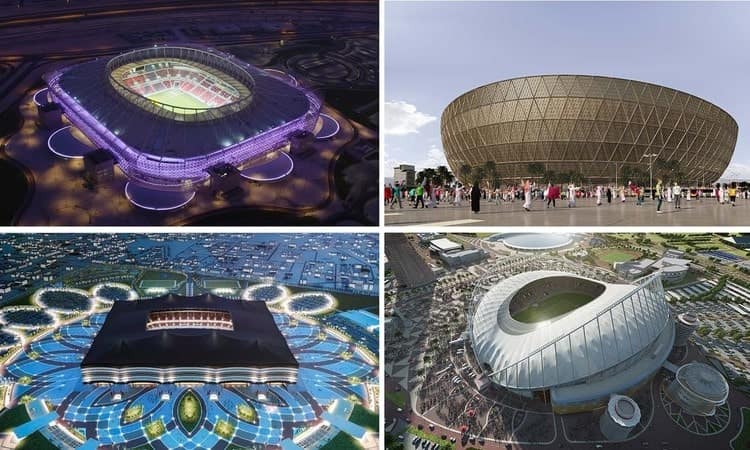 Credits: ArchDaily
The tournament is also expected to increase Qatar's prestige abroad and give it a global image. This tournament will help Qatar attract more investment and business opportunities.
Impact on Infrastructure
Qatar has built new stadiums and hotels, purchased equipment, and built stadiums, houses, and many other amenities in preparation for this sporting event.
Qatar has spent over$200 a billion to build stadiums and infrastructure, which will help ensure fans have a good time at these facilities.
Creation of Jobs
Aside from the jobs created during World Cup preparations, it is estimated that the tournament could create as many as 1 million jobs in Qatar.
Tourists and sports fans from all over the world who will come to Qatar to witness this world competition will create Jobs in Qatar. The event will, directly and indirectly, create many jobs in engineering, architecture, business, Transport, and accommodation.
Boost the Country's Tourism Industry
The world cup will impact Qatar's tourism industry significantly. The event will bring in a large number of visitors from around the world, which will provide a boost to the country's economy.
The 2022 world Cup tournament gives Qatar a platform for destination marketing, as the country uses the event to showcase its attractions and facilities to a global audience.
However, there are also concerns that the world cup will increase the prices of goods and services and that the tournament will negatively impact the environment.
While World Cup has many advantages, it still needs to be determined how significant these effects will be.
It remains to be seen whether Qatar can accommodate the influx of visitors and whether the country's resources will cope with this increased demand. Until then, it will be interesting to see how Qatar's tourism industry develops in the coming months and years.