The 2022 FIFA World Cup in Qatar has included many talented young players in the footballing scene. Some of them are very talented and are promising to battle each other in future World Cups.
We have watched some of them Possess an excellent team spirit and show the spirit of competition required to thrive in such a high competition. if you want to know about Impact of The World Cup 2022 on Qatar's Economy, click here
Jude Bellingham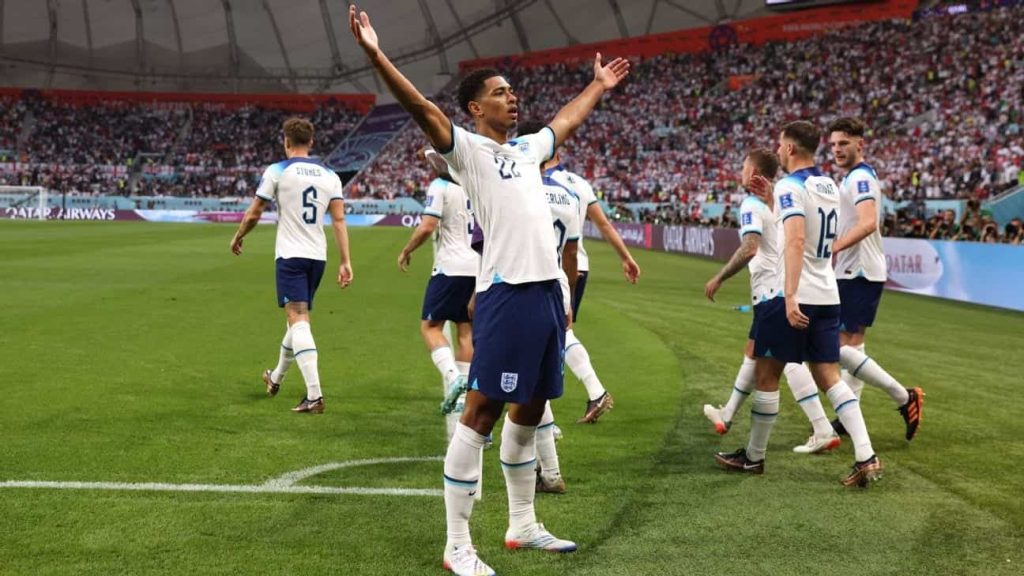 Credits: ESPN
Jude Bellingham is a 19-year youngster who plays for Borussia Dortmund and England National teams. Football pundits compare his leadership and fighting spirit to Liverpool and England legend Steven Gerard because of his leadership and technical potential.
Bellingham scored the first 2022 World Cup goal for the three lions when they faced Iran national team. Together with Declan Rice, they fought well and controlled the midfield well. Jude can be England's Captain as he has the ability.
Jamal Musiala
Jamal Musiala is one of the best talents in the world currently. The youngster is always referred to as German Messi; Musiala plays for Germany and Bayern Munich.
He is very skillful and can go past defenders with ease. Watching him play against a top team like Spain in their second group's stage match was a joy. Although Germany hasn't performed well in the current world cup, he has shown a glimpse of the future.
Pedri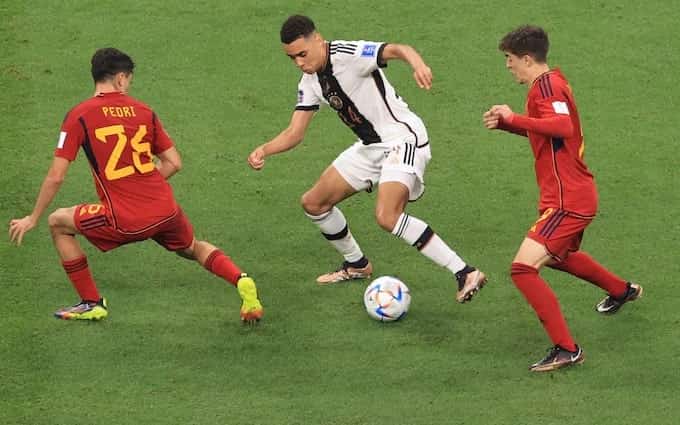 Credits: The Telegraph
Pedro Gonzalez Lopez, known as Pedri, is a talented 20-year-old midfielder who plays for Barcelona football club and Spain's national team.
Pedri is a brilliant midfielder, usually compared to Spanish Legend Andreas Iniesta. He has a good eye for the pass, can drive with the ball, and has a good touch.
He is a regular starter for FC Barcelona. Pedri is envisioned to be one of the best midfielders in the world in the future. It was enjoyable to watch his battle against the Germany Football team. His ability to control the game makes him a unique type of midfielder.
Gavi
Gavi is an 18-year-old talented midfielder who plays for Barcelona and Spain Nationals team. So far, he has started both games of the Spain National team at the World Cup in Qatar.
He scored his first goal against Costa Rica in their first group-stage match. His passing ability often unbalances opposition. He has a cognitive ability to understand different playing situations, which makes him a very exceptional talent.
He has no fear and knows what to do in many different situations.
We will likely witness high-level competition in the world cup with these players soon.