Group consists of Croatia, Morocco, and Canadian National teams. When the draw came out, it looked like a two-horse race between Croatia's 2018 World Cup finalists and the Red Devils, who finished third in the 2018 world cup. As it seems, the table has turned, and it's a three-horse race between Croatia, Morocco, and Belgium's National teams.
Currently, Croatia leads the pull with 4 points, followed by the Morocco national team, who also have four points with a smaller goal difference than the Croatian national team. Belgium is third with 3 points. After losing the first two group-stage matches, the Canadian National team is already out of the competition. if you want to know about Wales Vs England Match In FIFA World Cup 2022, click here.
Croatia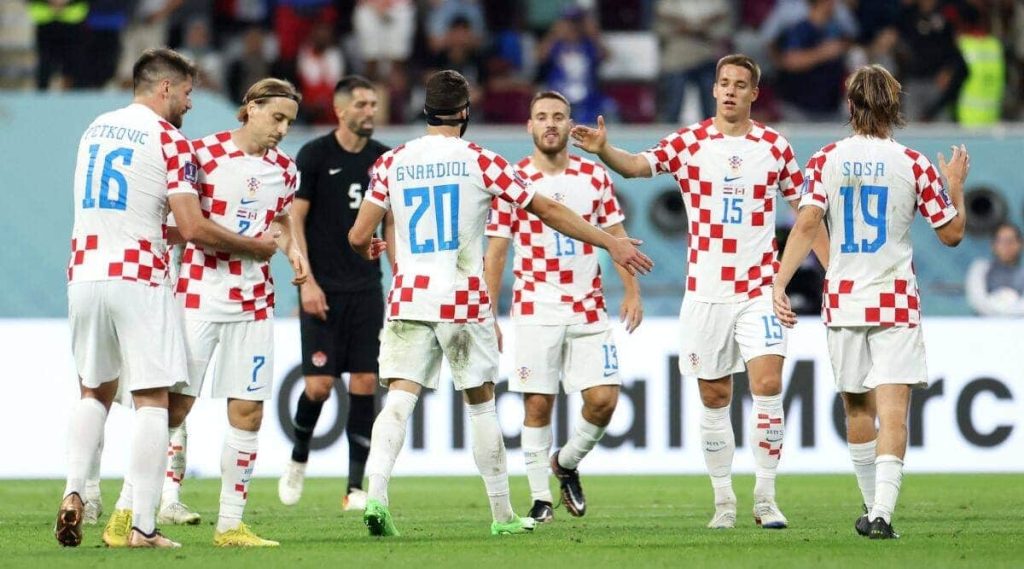 Credits: The India Express
Croatia had a low start after getting a draw against The Atlas Lions of Morocco in a tough contest. They, however, performed well against The Canadians scoring 4 goals against one. Goals from Lovro, Kramaric, Andrej, and Marko were enough to complete the Comeback against the Canadians.
Croatia will be facing Belgium in their last match of group F. Croatia will need at least a point to qualify for the competition's knockout stage. This contest will be a tough match since the Belgians will be looking to take all three points to qualify.
Morocco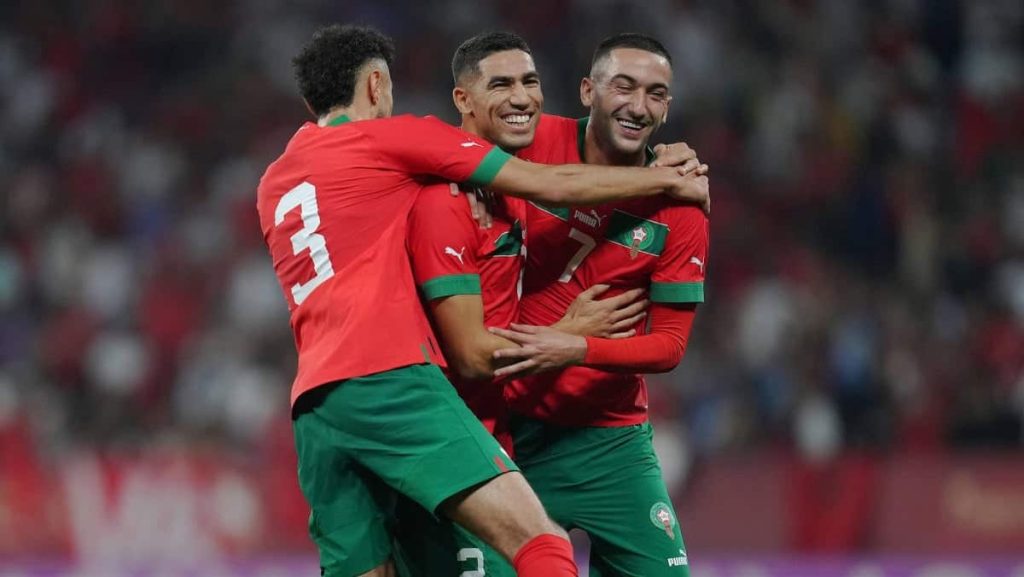 Credits: Sports Illustrated
The Atlas Lions were one of the underdogs in this pool. They surprised many doubters and are currently second in the group with four points, just one goal behind Croatia. Morocco will play Canada, which is already out of the competition and needs only a moment to Qualify for the next Round. Morocco has a chance of finishing Top of Group F in this Competition.
 If Morocco wins against Canada and Croatia loses or draws to Belgium, then they will qualify as the group leaders of Group F. In this tie, Morocco has a better chance of qualifying for the next Round of the competition.
Belgium
Belgium has the hardest task to do among the three teams to qualify. Despite being the favorites in this group, they are currently sitting third and are on the verge of getting Eliminated. They will have a mountain to climb when facing Croatia in their final Match of Group F. The Belgians had a good start after beating Canada 1-0 and led the group after match day 1.
 Unfortunately, Belgium needs all three points from Croatia to earn a spot in the knockout stage. This is after losing 2-0 to Morocco in their second group-stage competition match. Goals from Roman Sais and Aboukhlal were enough to sink Belgium.