The Brazil national football team, dubbed Selecao Canarinho, is the most decorated side on the FIFA World Cup stage. Having featured in every World Cup tournament since 1930, the south American Country has won the most World Cup trophies with five, one more than European giants Germany.
However, Brazil, who won their 5th trophy in 2002 at the Korea-Japan World Cup, has not been able to match that performance ever since. Their other best run after 2002 was in the 2006 World Cup in Germany when they made it to the semi-finals, where they lost to France in a 1-0 thriller. If you want to know about Cameroon and Ghana Do Not Qualify, click here.
In South Africa in 2010, they were eliminated in the quarter-finals when they lost 2-1 to the Dutch. In what could be one of their worst performances ever at the tournament, the samba boys lost 7-1 to Germany in the semi-finals when they hosted the World Cup in 2014. At the last World Cup in 2018, they reached the quarter-finals, losing 2-1 to Belgium.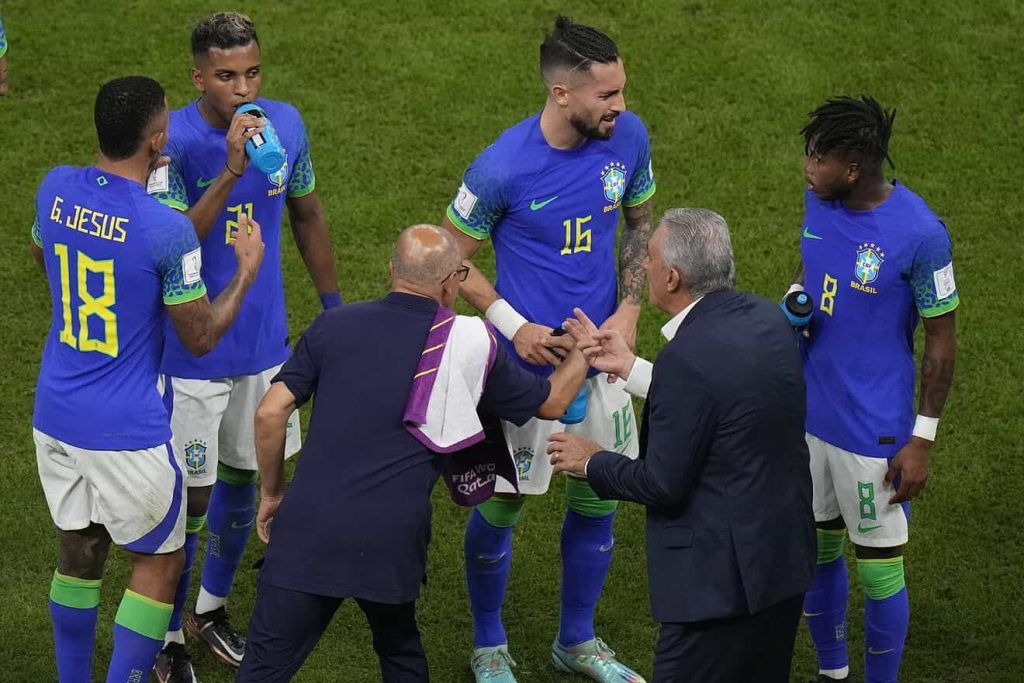 Credits: Marca
By Brazil's standards, this is not a performance to be proud of.
Crucial Injuries
Brazil's poor performance at the 2014 World Cup semis can be partly attributed to the absence of their star player Neymar Jr who was out due to a back injury. In 2018, the Selecao did not have the full services of the superstar struggling with a leg injury. At the Qatar World Cup, Brazil is missing the services of left-backs Danilo Luiz da Silva, Alex Telles, and Alex Sandro. In forward positions, Neymar Jr and Gabriel Jesus are also incapacitated.
Neymar suffered a blow to his ankle in their opening game with Serbia, which led to the star striker being ruled out of the rest of the group stage, which ended with Brazil surprisingly losing 1-0 to Cameroon on Friday. In addition, Gabriel Jesus, who would have been the one to fill up for Neymar's absence, got hurt against Cameroon with Alex Telles. After several tests, the Brazilian Football Confederation confirmed that neither Jesus nor Telles would feature for the remainder of the World Cup.
With Telles, Danilo, and Alex Sandro out, Brazil now has only one full-back at their disposal.
Can Brazil Outperform Rivals Argentina?
Brazil has picked many rivals through the years, but one of the most notable ones is Argentina. Their matchups have come to be known as the Superclássico das Américas.
Part of the foundation of this rivalry is that Brazil's first-ever international match in 1914 was against Argentina, to whom Brazil lost 3-0. On a campaign to win their third World Cup, the Argentines are on to the quarter-finals after winning 2-1 against Australia.
Can Brazil's performance in this World Cup assert its dominance in the rivalry, or will against inch closer to the Selecao