Five countries flew African flags in the Qatar World Cup 2022. Tunisia, Morocco, Cameroon, Ghana, and Senegal all had a shot at rewriting World Cup history. However, drawn up in Group D with France, Australia, and Denmark, Tunisia was the first to be sent home. Defending African champions and one of the African favorites, Senegal was the first to qualify for the round of 16 out of Group A.
North African side Morocco pulled a surprise finish on top of Group F on top of Croatia, Belgium, and Canada to be the last African team to do so. Out of the five, many expected Ghana to at least make it past the group stages, given their past performances at the tournament. The Black Stars appeared in the World Cup on four occasions, in 2006, 2010, 2014, and 2022. If you want to know about Argentina vs Australia Match In FIFA World Cup 2022, click here.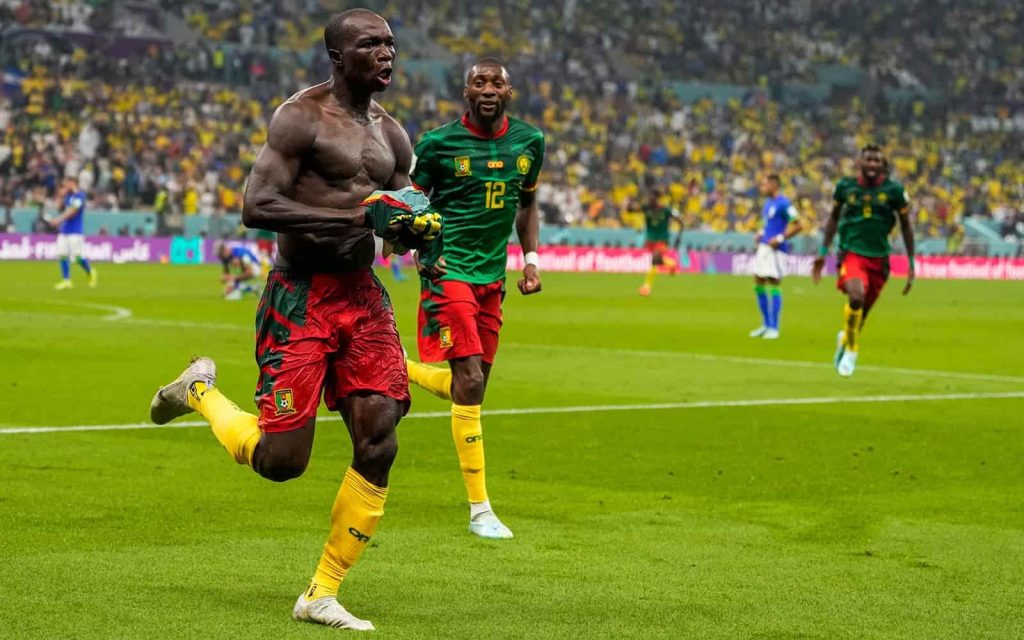 Credits: The Times Of Israel
Their best run was in 2010, when they reached the quarter-finals. In World Cup history, no African team has made it past this stage.
A Partying Gift
Vincent Aboubakar has been spectacular for the West African side. In their comeback draw against Serbia, he played a big part coming off the bench. After scoring in the 63rd minute, he assisted a Choupo Moting goal three minutes later.
In their last game on Friday against Brazil, Aboubakar gave Cameroon a significant win against Brazil when he scored a stoppage-time goal. His strike in the 91st minute might not have been enough to carry them through to the round of sixteen, but it sure was enough to write Cameroon's name in World Cup history. The win was significant as it made them the only African team to beat Brazil, the best team in World Cup history.
How far can Senegal and Morocco go?
Coming out as the leader in Group F, Morocco has proven to be a formidable opponent. In winning consecutive World Cup matches for the first time, Morocco reached the knockout stages of the competition for just the second time, and the first time was in 1986. Chelsea's Hakim Ziyech's opener for Morocco after three minutes and 30 seconds was the second earliest goal scored for an African nation at the World Cup, after Asamoah Gyan against the Czech Republic in 2006, which was in 68 seconds.
Senegal has won successive World Cup games for the very first time. Meanwhile, this tournament is the first time they have finished a World Cup group stage with six points, 5 in 2002 was their previous best total. Matched up against England, is looking vulnerable, especially after losing their star player Sadio Mane to a knee injury just days before the World Cup.
With their most challenging tasks ahead of them, will the two African countries survive the last 16?