Coming into their 11th World Cup, the United States was drawn up in Group B with Iran, Wales, and favorites England. Their opening match against Wales was the second out of their three meetings in all competitions that have ended in a draw, with the USA winning one 2-0 back in 2003.
The Americans were hoping to at least win their opener, having won only 3 out of their 11 appearances at the FIFA World Cup. They, however, went on to qualify for the last 16 after securing a runners-up position behind England. If you want to know about Argentina Advances To The Quarter-Finals, click here.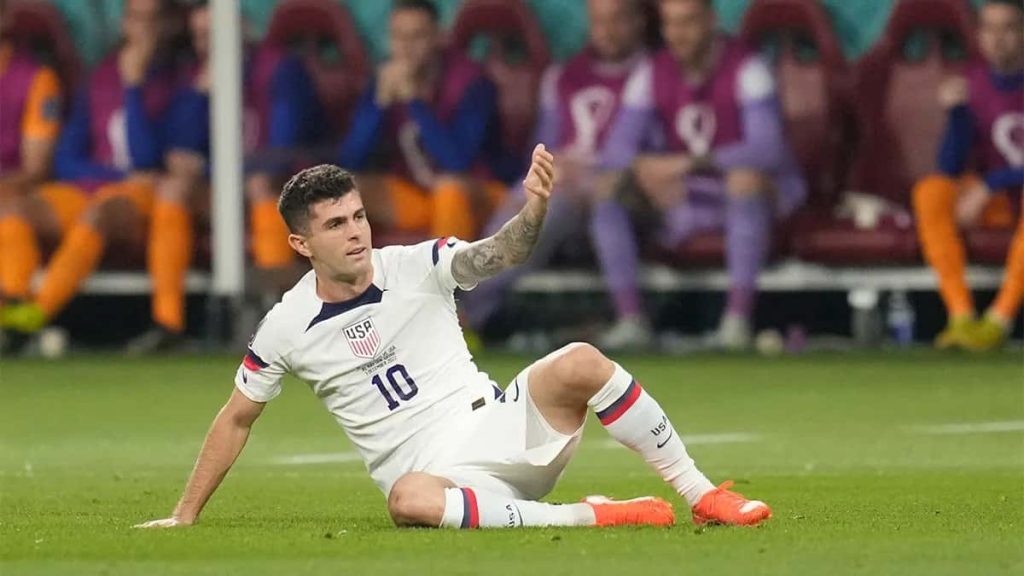 Credits: Fox News
A Draw Against England
Their second group stage matchup against England was much anticipated by many, with some fans from both sides hoping it would settle the 'football-soccer' debate. Unfortunately, the United States gave England their 12th goalless draw in all World Cup competitions. The Americans worried the English for the most part, but Southgate's men managed to quieten things down toward the end of the game.
However, they failed to break down their well-organized opponents, and the game ended in a barren draw. The United States kept a clean sheet against a European nation in the World Cup for the first time since they won 1-0 against England in 1950. After which, they went on a streak of 18 games where they conceded at least a goal.
They won their last group-stage game against Iran, which went down swinging. However, the Americans displayed more quality and secured the 1-0 win. They dominated in the first half and found their goal in the 38th minute through Chelsea Pulisic. In the second half, Iran looked much better, being more aggressive on their offence, but they ultimately could not get a chance past Turner.
This was the 5th time in their World Cup history that the Americans qualified for the round of 16.
Knocked Out By Netherlands
The only time the USA ever passed the round of 16 was at the 2002 Korea-Japan World Cup, but it eventually lost 1-0 to Germany in the quarter-finals. Going into their Saturday matchup against the Netherlands, their chances of matching their best run were slim.
In a clinical performance, the Netherlands moved through to the last eight of Qatar 2022, overcoming the challenge of a fairly-balanced USA team. The Oranje used all their experience and that of their decorated coach to take advantage of the Americans' inexperience and scored three times.
The dutch star Dumfries was involved on each occasion, scoring one and assisting two. The first half was a total display of dominance by the dutch, and though they were briefly tested by conceding a second-half goal, Van Gaal's men took their deserved place in the quarter-finals.