The defending champions France, are among the favorites to win it all in Qatar. Losing only one game, they finished top of Group D, winning 4-1 against Australia and 2-1 against Denmark.
In their opener against Australia, France got their World Cup defense off to a winning start in a one-sided match. Les Bleus were caught unawares by Goodwin's early goal in the 9th minute. The French, however, remained unfazed as they then scored four goals without reply. Olivier Giroud scored twice, with Adrien Rabiot and the young phenom, Kylian Mbappe, scoring a goal each. If you want to know about A Look At The US Promising But Disappointing World Cup, click here.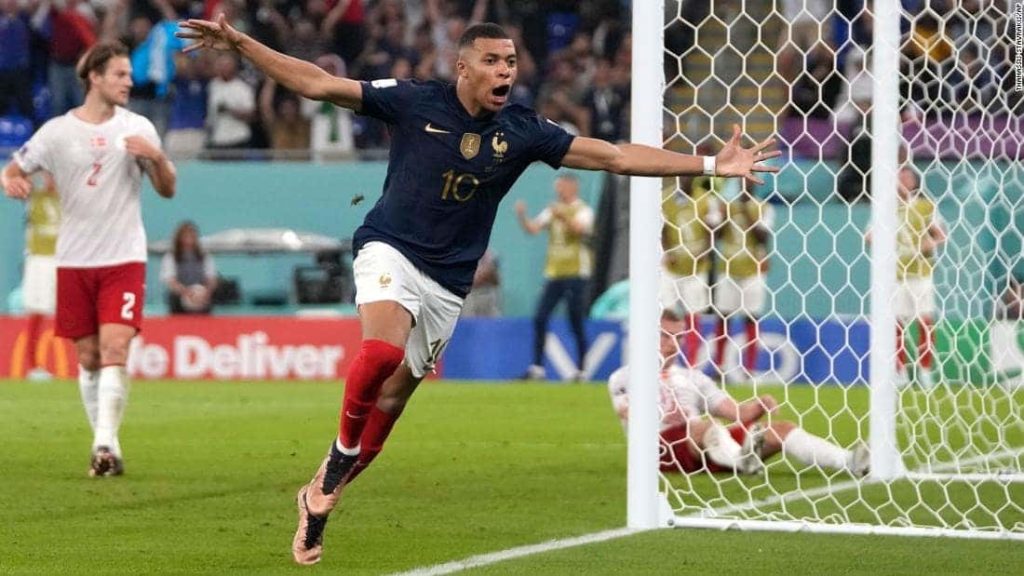 Credits: CNN
The Curse Of The Defending Champions
France not only became the first reigning champion to win their opening game of a World Cup tournament since Brazil in 2006, but they also recorded the biggest-ever opening win by a reigning champion to kick off a World Cup campaign.
In the past, many defending champions of the World Cup have struggled in the tournament. Only very few have managed a win in their opening matches. At the 2018 World Cup, the defending champions failed to make it past the group stage, with their predecessors Spain also struggling in Brazil in 2014.
France, however, has not looked cursed so far as they went on to become just the fifth reigning champions at the World Cup to win their opening two games at the tournament after Italy in 1938, Uruguay in 1954, Brazil in 1998, and Brazil in 2006.
Beaten by Tunisia
Tunisia held on to record a historic victory over the world champions. First, the North African side secured their breakthrough and their first and only goal of the tournament. Then, in a poetically just manner, in the 58th minute, French-born Wahbi Khazri scored the only goal of the game as Tunisia claimed a famous 1-0 win over defending champions France at the World Cup on Wednesday. Still, it was not enough for them to reach the last 16.
France piled on the pressure after that, and Antoine Griezmann thought he had scored a late equalizer for the European side, but VAR nullified his efforts. Tunisia secured a victory that was still not enough to send them through, but they will be long remembered in the history of Tunisian football and the World Cup.
Despite losing Balloon D'or winner Karim Benzema, who suffered an injury in training, the defending champions are looking steady in their bid to win it all in Qatar. With 5-star talents in players like Kylian Mbappe and Antoine Griezemann, the European side is very much a formidable contender. They are set to play Poland, who barely made it out of Group C.
Can Poland be the one to enforce the curse and drop the defending champions?