World Cup is the biggest intercountry competition in the world; every team that qualifies for the World Cup must undergo several qualification matches. This means that all the teams can win any Match. Some teams, such as Brazil, France, Argentina, Portugal, England, Germany, and a few others, may be lucky to have players who play in top-flight football, such as English Premier League, Laliga, and Bundesliga. This fact doesn't mean other teams do not have an opportunity. World Cup 2022 in Qatar has had a series of surprises. If you want to know about FIFA World Cup 2022 Live Streaming, click here.
Argentina Loses 2-1 To the Saudi Arabian National Team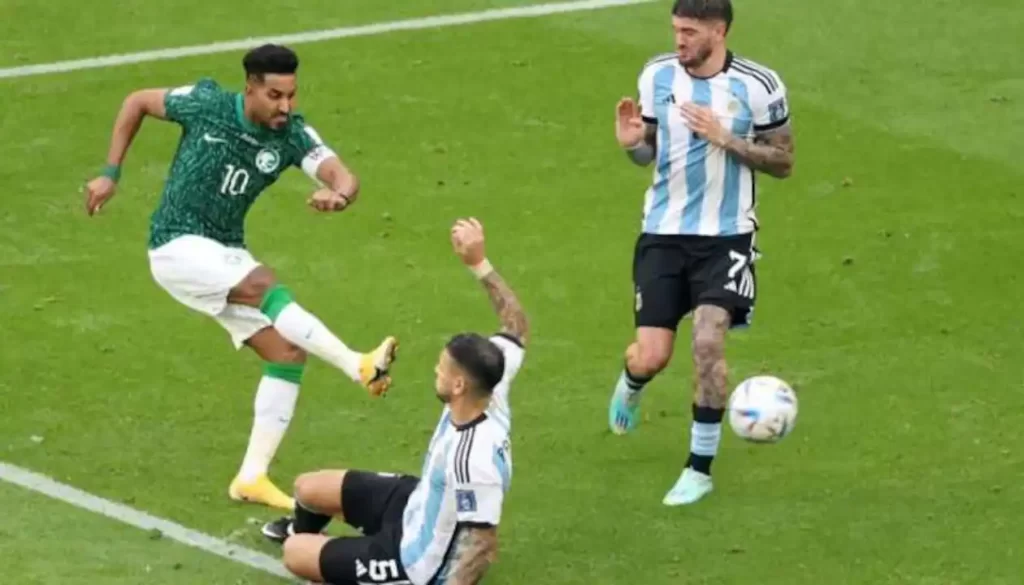 In the first Match of Group C, Argentina lost 2-1 to Saudi Arabia. This loss shocked many as the Saudi team was no match to La Seleccion of Argentina. The la Seleccion has so many top players who play for the top Leagues in the world. The best of all is that they have Lionel Messi, arguably the best player. Argentina started well when Messi scored from a Spot kick. It was followed by a series of attacks and even scored several goals ruled offside. Argentina looked Comfortable until the second half when the Saudi Team ambushed them. Second-half goals from Al-Shehri and Al-Dawsari were enough to sink Argentina. We will wait to see how Argentina respond in their next match against Mexico. If you want to know about Argentina vs Saudi Arabia Match Highlights, click here.
Japan's Comeback against Germany
The Germans had started well when Gundogan converted a penalty to give Germany a lead in the 32nd minute. The game looked relatively comfortable for the Germans as they created many chances. Many thought they would add a goal and maybe see the result through. In the game's last quarter, the Japanese side scored two goals by Doan and Asano, to complete the comeback. What stood out was how the Japanese played together and maintained their shape during the whole game. We will wait to see if the Germans can salvage themselves when they play against them in their second group-stage Match.
Costa Rica Finished the Game without a shot at the goal
Costa Rica Failed to complete any shot on goal against Spain in their first match. The Spanish boys controlled the whole game allowing no shot on goal from their counterparts. Spain's victory Margin was the largest in History since the 2010 World Cup when Portugal defeated North Korea by the same margin. We are expecting to witness many surprises as we head into the Second game of the group stage.