Following the elimination of Senegal on Sunday, North African side Morocco now stands alone as the only African country remaining in the World Cup. This is contrary to what was expected by many who considered Senegal and Ghana as favorites before Morocco.
Led by Chelsea's Hakim Ziyech, Morocco emerged from Group F unbeaten. Drawn up with Croatia, Belgium, and Canada, they finished top of the group with seven points. If you want to know about Croatia Knocks Japan Out Of The Round of 16, click here.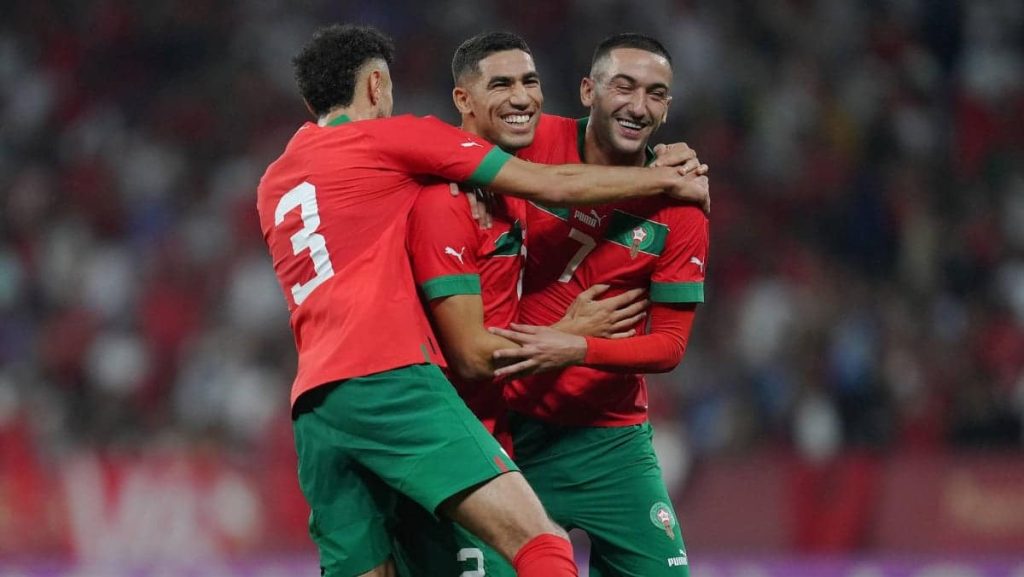 Credits: Sports Illustrated
Is Spain looking vulnerable against Morocco?
Spain is a household name in the World Cup, having won it in 2010. It is one of only eight countries ever to have won the trophy, doing so in South Africa in 2010, the first time the team had ever reached the final. They, however, followed up their championship run with a disappointing performance in 2014, when they lost all group-stage matches. In Russia 2018, the Spaniards had a better performance reaching the round of 16 but were eliminated by Russia.
Coming into the Qatar World Cup, Spain was co-favorites with Germany in Group E over Japan and Costa Rica. They, however, finished second in the group, winning 7-1 against underdogs Costa Rica. In their winless games against Germany and Japan, Spain looked vulnerable, failing to score many of their chances. Against Japan, Spain took the lead in the first half through Alvaro Morata, who scored in the 11th minute. Japan returned in the second half, mounting a dramatic comeback following goals from Ritsu Doan and Ao Tanaka. That, together with the fact that Germany beat Costa Rica in the group's other game, cemented Japan's position as group winners over former world champion Spain.
The unbeaten underdog
The Qatar World Cup marks the sixth time Morocco has featured in the tournament, having done so in 1970, 1986, 1994, 1998, and 2018. The last time in the North African side qualified for the round of 16 was in 1986. In Qatar, Morocco remains unbeaten and is yet to be scored, conceding only an own-goal in their 2-1 defeat of Canada. Against Croatia, they held the 2018 runners-up to a barren draw. In their last game of Group F, they stunned a more experienced side of Belgium in a 2-0 victory.
The last time Morocco played Spain was at the 2018 World Cup, where the two sides drew 2-2. Before that, they had matched up only twice since 1961, with Spain winning both times. Undefeated in their last six games, Morocco is in their best form under their new coach Walid Regragui who took over in September. Matched up against vulnerable former champions Spain, can Morocco qualify for the quarter-finals for the first time in their World Cup history?