Argentina suffered a shock defeat in its first match against Saudi Arabia. It looked like a sure win for Argentina, but everything turned upside down in the second half when Saudi Arabia completed a comeback against them. It will be heavier for Messi and his teammates, but it's not impossible since Argentina has many great players who play top-flight football. If you want to know about Argentina vs Mexico Match FIFA World Cup 2022, click here.
Can Argentina Beat Mexico?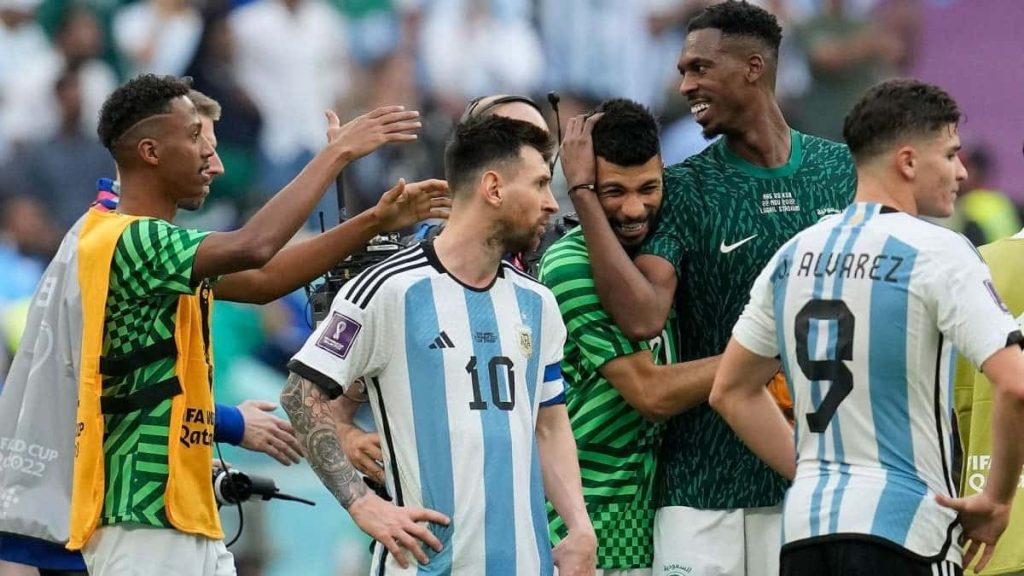 Credits: Sports Illustrated
Mexico is a tough team to break, and their most significant strength is their defense and ability to remain in great shape when under attack. Argentina will find it hard to break the Defensive line of the Mexicans, but it's not impossible considering the Kind of players that the Argentinian squad has.
Argentina has talent and experience, which should give them victory against the Mexican side. Mexican goalkeeper Ochoa has had an impressive start after playing well against Poland's National team and even saving a penalty from Robert Lewandowsky, one of the world's greatest strikers. Ochoa will be a problem for the Argentines, making their work harder.
Possible Changes for Argentina Squad
Scolani started with a 4-3-3 formation against Saudi Arabia in the first match. He is likely to go on with the same squad, but there are possibilities of making a few changes to allow a creative midfielder like Paulo Dybala of Roma.
The Midfield proved less resourceful in their first match and could not create many chances against Saudi Arabia. De Paul and Papu Gomez were sloppy. Scolani may think benching one or both of them to pave the way for Mac Allister and Enzo Fernandez, who are more complete midfielders.
What Argentina Needs To Qualify
Argentina is currently at the bottom of Group C with zero points. They need six points from their remaining two matches to be sure of qualifying for the next Round of the World Cup. Winning against Mexico will give them a better chance to be eligible for the next Round of the competition.
Argentina will depend on Messi, Martinez, Dimaria, and Dybala to earn them the three points necessary for qualification against Mexico. Early goals will help reduce pressure from the La Seleccion and give them more confidence to compete better. The Argentines strikers will have to be more clinical and convert the few chances they may get against the Mexicans since it's tough to open up the Mexican defense.