Morocco and France will be fighting in a tough encounter to join Argentina in the world Cup 2022. France is the defending champions and has a higher chance of qualifying for the World Cup finals. On the same note, we cannot rule out morocco, who has been the tournament's surprise. They have delivered great victories against a good team such as Belgium and Portugal. If you want to know about Can Croatia stop Argentina, click here.
Will Mbappe see his team through?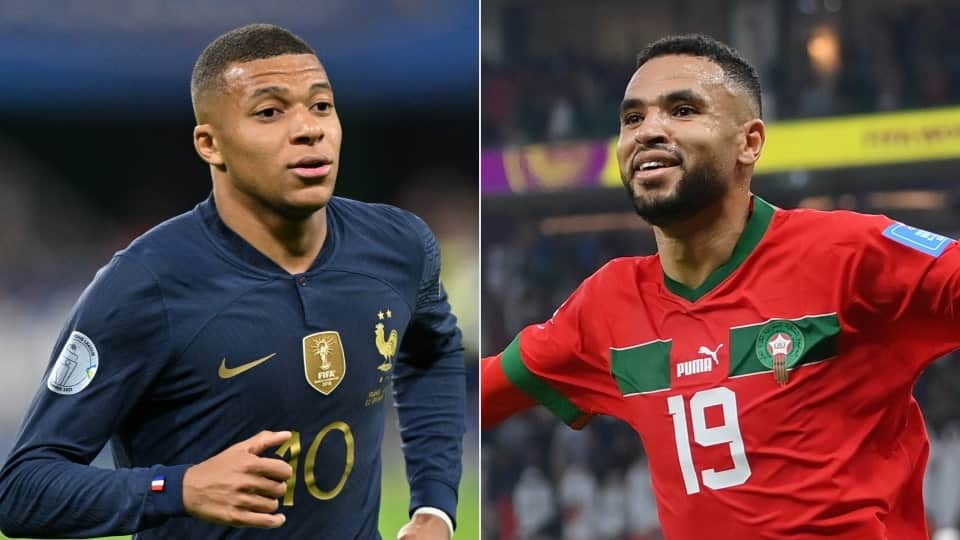 Credits: Sporting News
The PSG forward is in top form now and has already scored five goals in this competition. Mbappe is the current joint top scorer together with Lionel Messi of Argentina. While Mbappe can see them through, it will be tough for one person's brilliance to dominate over a well-organized team like Morocco.
The presence of Kylian Mbappe will give Les Bleu a better chance of joining Argentina in the final of the World Cup. His electric speed will give him a hard time in the Moroccan defense.
French Side Motivation
The France National team looks very motivated and will fight hard to defend this title. France has an excellent squad compared to that Morocco. The majority of the French players play in the most significant Football leagues in the world, like the English premier league, Laliga, Bundesliga French league A, and Italian Serie A. Playing in these top leagues gives them the experience of playing in massive tournaments like the World Cup.
The French side is made up of pure experienced players and young talented players. Experienced players like Rapha Varane, Oliver Giroud, Antoine Griezmann, and Dayot Upamecano will help the young players understand what to always do.
Young talents like Kylian Mbappe, Aurelian Tchouameni, Dembele, and Camavinga will bring more energy to the team. In such a level of competition, much pressing and a quick transition are required. The young lads can guarantee that. While all the odds favor France reaching the finals, we cannot rule out anything in football.
Can Morocco Ambush France?
Morocco made History as the first African team to reach the semifinals of the world cup competitions. The Moroccan side will face France in the Semifinals of the world cup 2022. Morocco will rely on its well-organized defense and quick counterattacks to beat France. France is a formidable opponent, but we cannot rule out Morocco, who are underdogs in this competition and have nothing to lose. Morocco got better than Portugal in the quarter-finals and will try to ambush France. The whole of Africa, Arab and all Muslim nations, are behind Morocco. We will be waiting to see if Morocco can extend their History to be the first African team to qualify for the World Cup finals