All through the 2022 World Cup in Qatar, Argentina has been among the best teams and favourites to win it. Messi, who has been one of the best players in the tournament, has a well-balanced squad behind him.
Coming out of Group C, they topped the table, surprisingly losing only to Saudi Arabia. In the knockout stages, they cruised past Australia in the round of 16 matchups before battling the Dutch in the quarter-finals. If you want to know about Can Croatia win it all in Qatar, click here.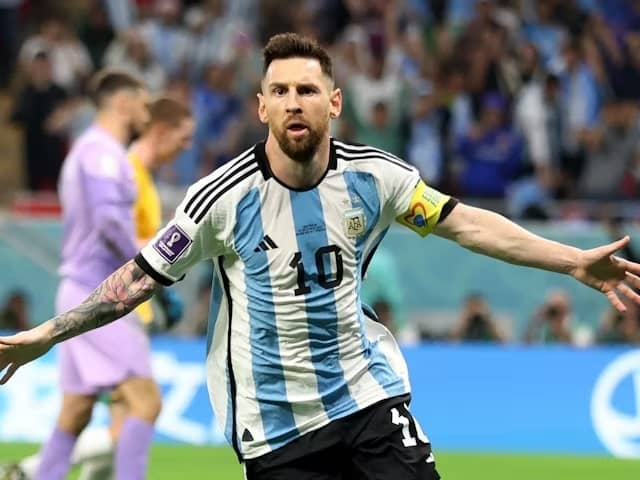 Credits: Sports Mole
In a rivalry rich in history, Argentina sent the Netherlands home via penalties after 120 minutes full of drama. In a campaign for their third World Cup trophy, the South American side will play
Croatia is in the semi-finals. Having lost their last World Cup matchup in Russia 2018, can Argentina get passed the previous edition's runners-up?
Lionel Messi's last shot
Lionel Messi lifting the FIFA World Cup Trophy would greatly complement the Argentine superstar's career. The 35-year-old, Argentina's most-capped player and all-time leading goal scorer, is playing in his fifth straight World Cup, after which he will retire from international football.
He became the nation's youngest star to play and score in a FIFA World Cup when he made his debut World Cup appearance in 2006. Scoring for goals in the tournament, Messi was key to Argentina making the final in 2014, where they lost 0-1 to Germany.
He was awarded the Golden ball in tournament play, but the ultimate prize eluded him. Leo has played an entire career shadowed by the legendary Diego Maradona, to whom he has been compared since he was 17.
Just like Maradona had done before him in 1979. Messi led Argentina to the FIFA World Youth Championship, which put him in the spotlight. Despite Messi outshining Maradona's club career many times, winning the World Cup would put his international career on par with Maradona's.
Argentina post Sampaoli
After a disappointing World Cup run in Russia in 2018, Jorge Sampaoli was replaced by Lionel Scaloni as manager of Argentina's national team.
Scaloni has since helped Argentna regain its form with a seemingly new formula. In less than four years in charge, Scaloni has already led the South American side to their first major trophy in 28 years, winning the Copa America in Brazil 2021.
After their round of 16 elimination in the previous  World Cup, the South Americans are currently in the Last 4 in Qatar. Having lost only one game, Argentina has been the bad guys in many teams' stories in Qatar, their last victims being the Dutch.
Will this be Argentina's golden year out of their golden era with Messi?