Heading into the Last four at the 2022 World Cup in Qatar, only Croatia, France, Argentina, and Morocco remain. Croatia and France, the finalists in Russia 2018, are set to play in two consecutive semi-finals.
 Argentina has been back at the stage since 2014 in Brazil, and Morocco is to play in their first-ever World Cup semi-final. France, the defending champions, are set to play Morocco on Wednesday, and 2-time champions Argentina will face 2018's runners-up Croatia on Tuesday. If you want to know about France Vs Morocco Semifinal Match, click here.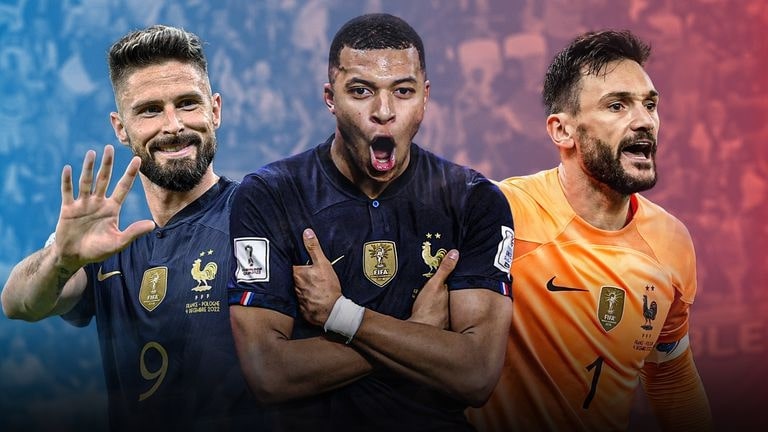 Credits: Sky Sports
Championship experience
Compared to Morocco and Croatia, France and Argentina are better teams on paper. This is because of their longer World Cup history, records, and accolades at the competition.
Argentina, tied with France at two World Cup championships, won the trophy in 1978 and 1986. They have been runners-up thrice in 1930, 1990, and 2014. In 18 World Cup tournaments, Argentina has had 48 victories in 84 matches.
The South American side has been present in all but four World Cup tournaments and is currently behind only Brazil and Germany in the number of World Cup appearances. Having defeated Netherlands in a close contest, they will play Croatia in the semi-finals.
On the other hand, France also won the World Cup twice, in 1998 and 2018. Les Bleus were one of the four European teams that participated in the inaugural World Cup in 1930 and have since featured in 16 FIFA World Cup editions. This is tied for the sixth most by any country.
The European side is one of only six to have done so more than once. The French won their first World Cup title in 1998 when they hosted the tournament; they defeated Brazil 3–0 in the final match at the Stade de France.
In 2018, France won the World Cup for the second time, defeating Croatia 4–2 in the final at the World Cup in Russia. At the Qatar World Cup, they are well on their way to becoming just the third team to win back-to-back World Cup tournaments. They are set to play first-timers in Morocco in the semi-finals.
Unbeaten underdogs
Unlike Argentina and France, Morocco and Croatia are yet to lose a game. Both coming from Group F in Qatar, neither lost a game in the group where Morocco topped, and Croatia secured a runners-up position over Canada and Belgium.
Croatia, who are set to play in a second consecutive semi-final, has again defied the odds and made it to the last 4. They are set to play Argentina to surpass their runners-up record.
On the other hand, Morocco won in their first-ever quarter-finals appearance and became the first African country to ever qualify for the semi-finals in their historic 1-0 defeat of Portugal.
Morocco and Croatia might have little experience at the World Cup compared to Argentina and France, but they have both achieved hard-earned victories against teams like Brazil and Spain, who are by far more experienced.