None of the five Teams representing Africa in the World Cup started with a win in their first matches. This trend has raised the question of which team can make it out of the top two positions needed to qualify for the World Cup knockout stage. Two African teams, i.e., Senegal and Ghana, lost on the opening days, while Both Tunisia and Morocco earned a point each. If you want to know about Ghana World Cup Squad 2022, click here.
Can the Lions of Teranga Make it to the knockout stage?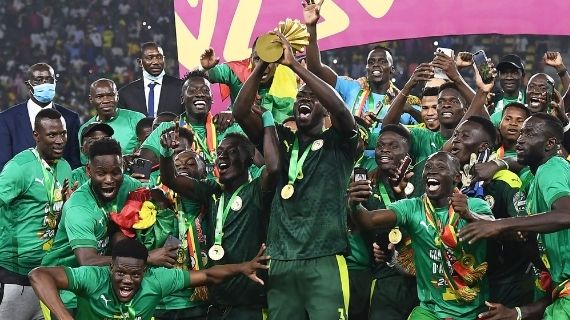 The lions of Teranga went to the World Cup without the services of their Talisman Sadio Mane, who got injured in the second-last Bundesliga Match against Werder Bremen. This injury was a huge blow and was significantly felt in their first match against the Holland National Team, where they lost 2-0. Last-minute goals from Coady Gakpo and Klaassen sank the Senegalese team.
The lions of Teranga responded well to their loss after beating the Host nation Qatar 3-1. Goals from Dia, Diedhiou, and Dieng were enough to give Senegal their first victory. Senegal is now third, having the same number of points as Ecuador, which they will face in the last group match to decide who goes to the next level. If Senegal wins against Ecuador, they will qualify for the next stage.
Ghanaian National Team
Ghana lost against Portugal 3-2 in their first game. Despite losing, Ghana played an impressive game against a very top team and almost snatched a point during the last minute of the game. Looking at the group, Ghana is at the bottom of Group H, but only one point separates them from South Korea and Uruguay. In their next match, the black cats of Ghana will play Uruguay, and if they win and Portugal wins against the Koreans, they will go all the way to second on the table. Considering Ghana has top African Talents like Inaki Williams and Mohammed Kudus, who play for Athletico Bilbao and Ajax, respectively, they have a chance of winning the match and sending the battle to the last game to decide who qualifies for the next Round.
Does the Moroccan National Team have a Chance?
Morocco stood still against 2018 World Cup finalists Croatia in their first match of Group F. They don't have big names like Croatia, but they are a very organized team with a good defense organization. It is hard to break the Moroccan team's defensive line, which gives them an Upper advantage in the group. They will be playing against Belgium on Sunday, and if they get a win or a point, it will give them a chance of going through to the Knockout stages.