Going into the World Cup, Germany was considered a high favorite to win. Their brilliant performances informed this at the stage in previous World Cup competitions.
Their most notable performance was in 2014, when they stunned the hosts, Brazil, to a 7-1 victory before winning the tournament against Argentina in the finals. if you want to know about Can Belgium Make it To The Knockout Stage?, click here
In the 2018 Russia World Cup, they failed to make it past the group stage, winning only one game against Sweden before being eliminated by South Korea.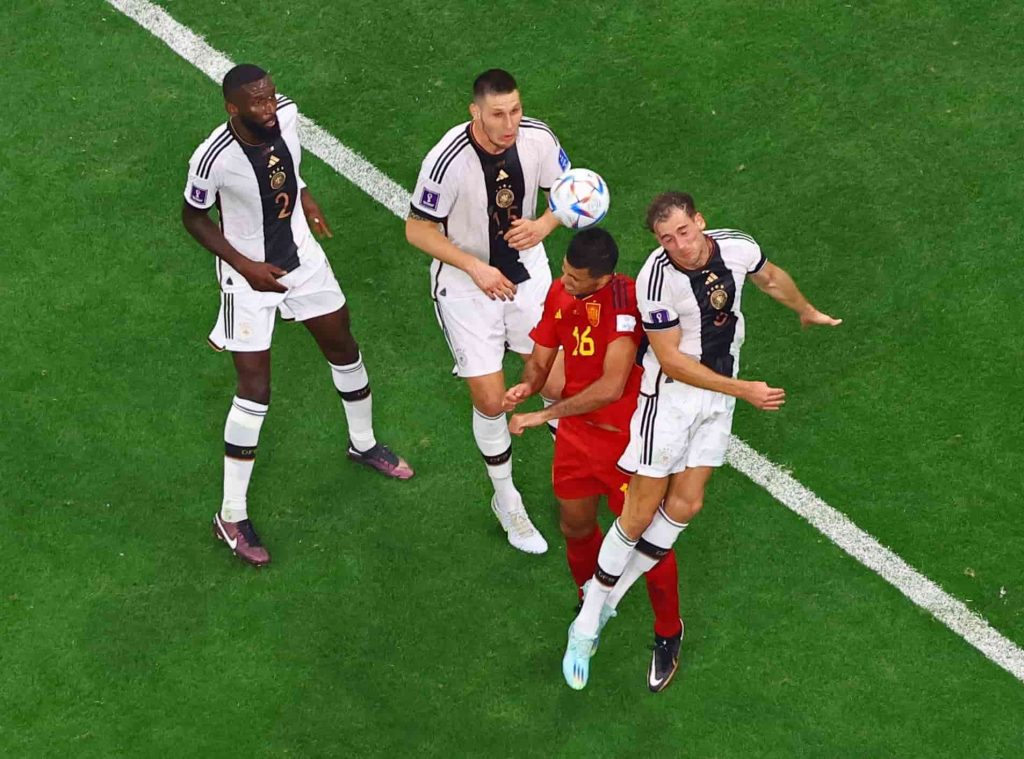 Credit: Reuters
Given their dismal performance in 2018, Germany was expected to turn things around in Qatar with their squad full of exceptional players. That, however, is not the case, as things are not looking so good for the four times World Cup champions.
Bottom of Group E's table
Of all the possibilities, very few people would have imagined the Germans being bottom of the group's table at this point, moving into the round of 16. Still, even fewer people would have pictured Japan dismantling the much dreaded 'German machine' in the opener.
Against Japan, Germany took the lead in the 33rd minute when Manchester City's Gundogan netted a penalty kick.
The tide changed in the second half, with Japan scoring two goals in less than ten minutes through; Ritsu Doan in the 75th minute before Takuma Asuna sealed it with a surprise in the 83rd minute.
The Germans now sit pretty at the bottom of Group E with a sole point, which they earned in a highly contested match against Spain on Sunday.
What should Germany do better against Costa Rica?
So far, the 2014 champions have had quite an array of struggles. Against Japan, they were in explicit control of the game with their midfield looking fierce, but somehow only managed to score one of their twenty-six shots. Japan, on the other, scored two goals out of twelve.
In their draw against Spain's national team, the current group leader Group E, they were completely outplayed by the Spaniards, whose midfield was in perfect control against the German side. Germany created a few chances but failed to make the most of them.
For Germany to advance to the next round of the World Cup, they will need to beat Costa Rica, hoping that Japan does not upset Spain as they did them.
Costa Rica, who had opened the tournament with a 7-1 trashing from Spain, managed to bounce back with a 1-0-win against Japan. They are looking to make it to the round of 16 for the third time in their world cup history.
As it stands, Germany is vulnerable and is the team Costa Rica would instead be playing against as they attempt to advance.
Will the underdog thrive once more, or will Germany be able to salvage itself?