In the past two World Cup tournaments, Belgium has had its fair share of stars in their squads; names like Vincent Kompany, Thibaut Courtois, Romelu Lukaku, Kevin DeBruyne, and Eden Hazard have all competed together for Belgium.
They have been among the favorites of both campaigns to win it all. In Brazil 2014, they had a great run but ended up being eliminated by Argentina in the quarterfinals; the Argentines went on to qualify for the finals. if you want to know How Many African Countries Can Make It To Round Of 16?, click here
2018 however, in Russia, was their best run in World Cup history. When they finished third, they created havoc on their way to the semi-final, sending both Brazil and England packing.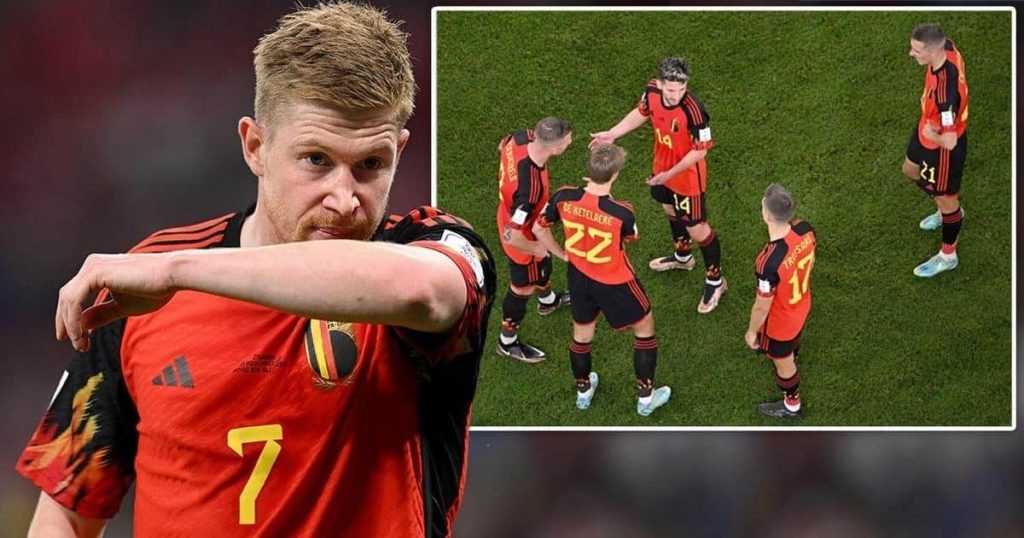 Credits: The Mirror
This historic run was halted when they met the defending champions in the semi-final, where Belgium lost 1-0.
Is Croatia too much of an obstacle?
With Canada technically out of the competition, Belgium sits last in Group F with three points. This is highly attributed to the surprise 2-0 loss to Morocco on Sunday. Currently, the only obstacle on Belgium's path to the next round is an intimidating Croatian side.
Led by a veteran midfielder in Luka Modric, the 2018 finalists Croatia is a force to reckon with. With one win, a draw, and no loss, Croatia leads Group F. Their statement win against Canada on Sunday could only have asserted their good form.
In this particular match, they once again displayed resilience as they did throughout the 2018 tournament, having conceded in the second minute of the game when Alphonso Davies scored a header. However, by half-time, Croatia had responded with two goals before adding two more in the second half.
Croatian striker Andrej Kramaric, who scored twice in the match and was also the man of the game, dedicated the award to Canada's coach John Herdman, who had explicitly said they would destroy Croatia.
On top of having to beat this Croatian side, Belgium can only hope that at the same time, Canada, who has nothing more to fight for, somehow manages to beat Morocco, who is looking to join Senegal as an African country in the round of 16.
Real Madrid's Eden Hazard and Thibaut Courtois and Manchester City's Kevin De Bruyne are generational talents and possibly playing in their last World Cups, considering their ages.
Despite Belgium having many other talented players like Romelu Lukaku, the weight lies majorly on the combined shoulders of their star players, who so far have not lived up to the expectations of many and their calibers.
Will Belgium defy their short odds and surprise their way to the knockout stages? Or is it going to be Croatia and Morocco from Group F?