Brazil has impressively been in every World Cup tournament since 1930, but the South Americans have yet to reach the final since they last won the title in 2002. Having won the title a record five times, they are a household name in world football, famous for their "samba" style of play. They have also finished top of their group sixteen times, including in Qatar, four times more than any other country.
Moreover, this is a record they have built up on at eleven consecutive tournaments since 1982. If you want to know about Morocco Joins Senegal In The Round Of 16, click here.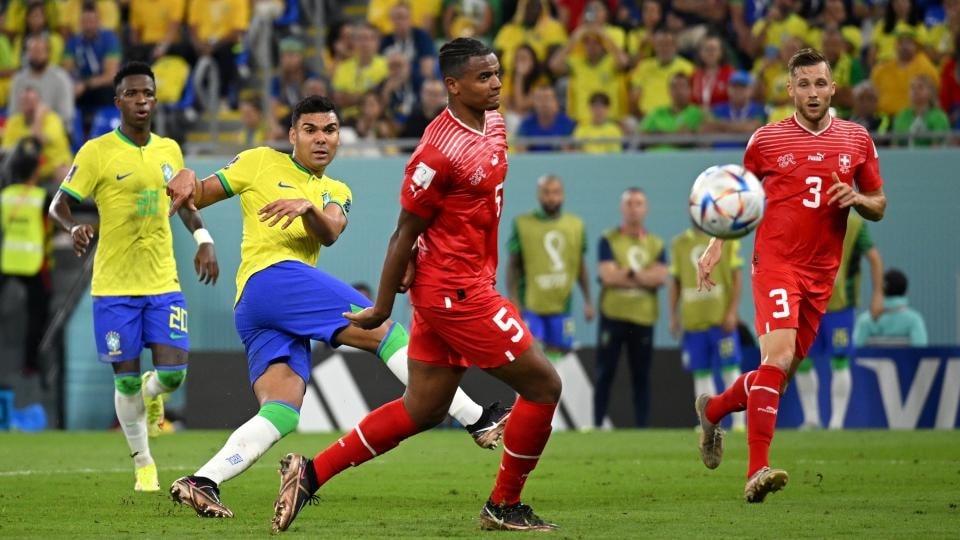 Credits: Sporting News
Coming into the World Cup in Qatar unbeaten in the qualifiers, Brazil has been a favorite to win it all out of Group G. Drawn up with Switzerland, Cameroon, and Serbia, they won their opener 2-0 against Serbia before beating Switzerland 1-0 in their second match.
Losing 1-0 to Cameroon in their final group game meant a lot to the West Africans but did not affect Brazil, whose spot in the last 16 had already been solidified.
Still Seeking Retribution
Statistically, Brazil is the most successful team in the history of the World Cup.
Having participated in 22 World Cup tournaments, they have 74 victories out of 110 matches. On top of having won the trophy most often, the South American side has also earned second-place, third-place, and fourth-place finishes twice each.
One of their worst performances at the FIFA World Cup was at home in 2014 when they lost 7-1 to Germany.
In the historic semi-final match, the samba boys were utterly dominated in front of their fans. In Russia 2018, Brazil had a chance at retribution but failed to get past the quarter-finals when they lost 2-1 to Belgium. They, however, have another shot when they play South Korea in the Round of 16 matchups on Monday.
Will Neymar be Available on Monday?
Throughout their decorated football history, Brazil always had a well-balanced squad representing them; however, most of their all-time best players have been attackers. Before their current generation of players, they had the services of the likes of Pele, Ronaldo, Kaka, and Ronaldinho. Considered Ronaldinho's successor on account of his flashy skill set, Neymar Jr has been missing in action since their opener against Serbia, where he picked up an ankle injury.
Brazil's lackluster performances at the past two World Cups can be partly attributed to Neymar's injury as he was out injured during their 7-1 thrashing in 2014. The 30-year-old was also not 100% in Russia in 2018 when he had a foot injury. The five-star forward is still questionable for Brazil's Round of 16 matchups against South Korea on Monday.
Will Neymar be available? If not, can he be replaced effectively?