Portugal's National team has already qualified for the World Cup competition Knockout stage.  One Group between Ghana, South Korea, and Uruguay Will join Portugal for a spot in the Round of 16. South Korea will face Portugal, while Ghana will play Uruguay in the last group-stage match. if you want to know about Canada vs Morocco Match In FIFA World Cup 2022, click here
Ghana
Ghana is second in the Group H table, and this is after losing their first match against the group leaders Portugal and Winning their second match against South Korea.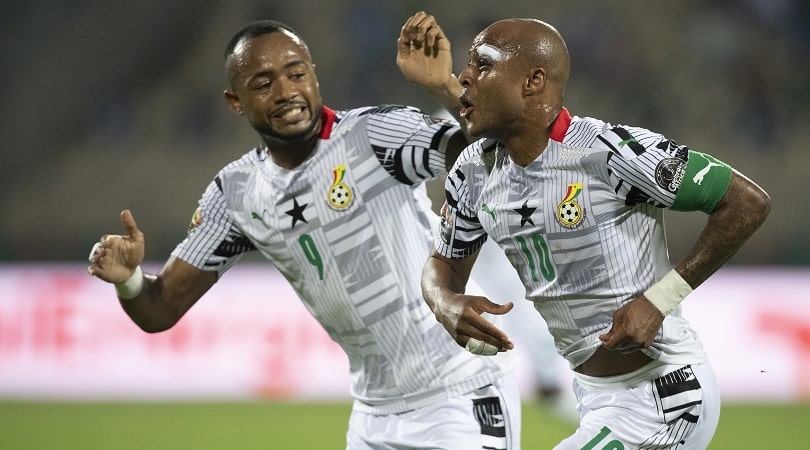 Credits: FourFourTwo
Ghana will face Uruguay in the last match of Group H. Ghana, and Uruguay will be seeking a chance in Round 16. It will be a very tough encounter as Ghana wants revenge on July 2nd, 2010, when Ghana was knocked out of the world cup condition by Uruguay in a very controversial situation.
If Portugals beat or draw South Korea, Ghana only needs a point to go through the next Round of the competition.
Ghana will be facing a tough Uruguay Squad, but their fighting spirit and Talent, Like Mohammed Kudus, will give them a chance to go through to the Round of 16.
Uruguay
Uruguay has had an unexpected encounter. Uruguay is currently 3rd on the table with only one point from two matches.
Uruguay has a more challenging task than Ghana since they need to get all three points when they face Ghana on December 2nd. It will be a tough competition as both teams will fight hard to qualify for the next Round of the competition.
Uruguay's chance is relatively small since they will face a formidable opponent with very high fighting spirits. Uruguay lost 2-0 to the table leaders Portugal and only picked a point against South Korea.
Uruguay has top-level players like Federico Valverde, Rodrigo Bentacur, Edison Cavani, Darwin Nunez, and many more. We hope to see a reaction on December 2nd.
South Korea
The South Korean National team hasn't had an impressive start to the world cup, as they have only picked one point in the first two matches.
They will be facing the league leaders in their last group-stage match. South Korea needs a victory against Portugal and hopes that Uruguay beats Ghana with less than two goals.
They may also go through if Ghana and Uruguay draw and win with more than two goals margin against Portugal.
The chance for South Korea looks slimmer than that of Ghana AND Uruguay. South Korea had a goalless draw against Uruguay in their first match and lost 3-2 to Ghana in their second match of the Group.