Since 1986, Poland has not been able to make it past the group stage in the World Cup, despite qualifying for the tournament three times in; 2002, 2006, and 2018. On all three occasions, they only won a single game each time.
This, however, is not all there is to Polish world cup history. The European nation had quite a flashy stretch at the tournament till 1986. This was around the period of decline of the Polish People's Republic, and marred by instability, Poland lost momentum in global football. if you want to know about Denmark Is Out of the World Cup Without a Win, click here
Since reappearing on the world stage in 2002, they have struggled to compete, leave alone contend like they used to.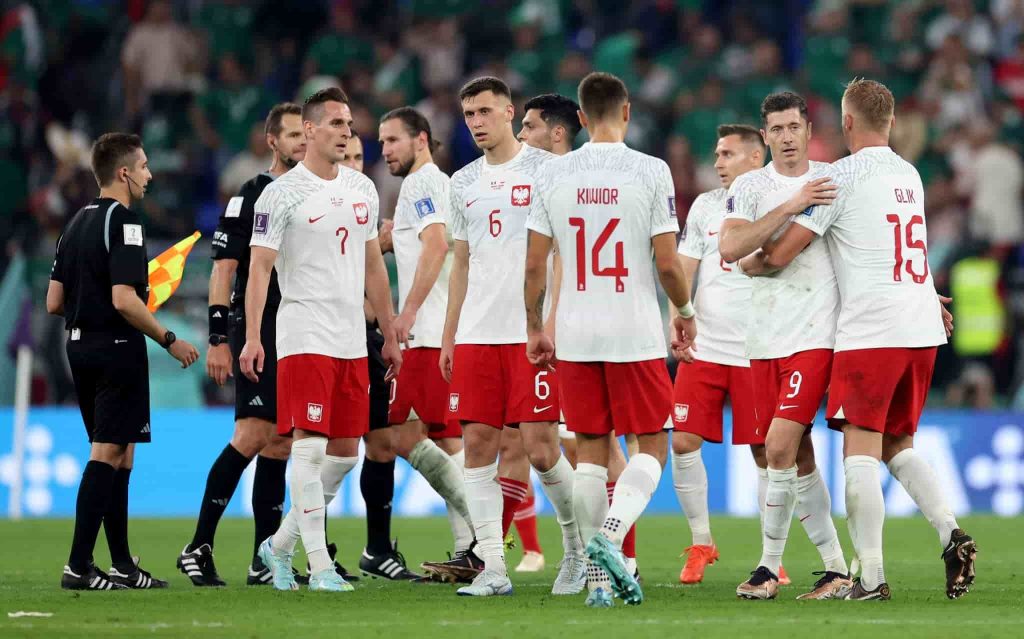 Credits: The Independent
At the Qatar world cup, despite losing their final group stage match 2-0 to Argentina, Poland has qualified for the round of 16. This is after finishing 2nd over Mexico on goal difference, as they were tied at four points each.
Is This a Better Polish side?
For the first time since 2002, Poland seems to have a complete squad. Their goalkeeper Wojciech Szczesny, who also starts for Serie A giants Juventus, has a proven track record of performing at a high level.
Also in Juventus, Poland has a decent forward in Arkadiusz Milik, who is playing on loan from Marseille and has managed to score four goals for Juventus out of 12 appearances
In his second World Cup after 2018, where he only played one match, Milik is yet to achieve a goal for Poland in the tournament. However, he has netted two goals at the qualification stage, the first was in the qualifier stages of the 2018 world cup, and the second was during the Qatar World Cup.
During their opener against Mexico, this Poland side displayed resilience and managed to hold back Mexico to a barren draw. Before losing to Argentina, they defeated Saudi Arabia 2-0, with Barcelona's forward, Robert Lewandoski, scoring his maiden World Cup goal.
Can Lewandoski Give Poland a Chance Against France?
Robert Lewandoski, who contended for the Ballon D'or against Argentina's Lionel Messi, is one of the best goal-scorers of all time.
With 77 goals for Poland, he is their all-time top scorer and third overall men's international goal scorer in Europe, only behind Ferenc Puskas with 84 and Cristiano Ronaldo with 118.
However, despite having played every minute of all three of Poland's matches in the 2018 Russia World Cup, Lewandoski failed to score a single goal, seeing them eliminated in the group stages.
Lewandoski's current form at the club level is brilliant. Having played 19 games for Barcelona since his transfer from Bayern Munich, he has 18 goals to show for it.
Having scored his first World Cup goal, is the marksman finally going to come alive in the last 16 against defending champions France?