Going into the World Cup, Denmark, together with France, was a clear favorite to advance out of Group D.
This European nation has made it to the quarter-finals once, that was in the 1998 world cup, together with which they made it to the last 16 three more times; in 1986, 2002 and 2018. if you want to know about Has Southgate Cracked The Selection Puzzle, click here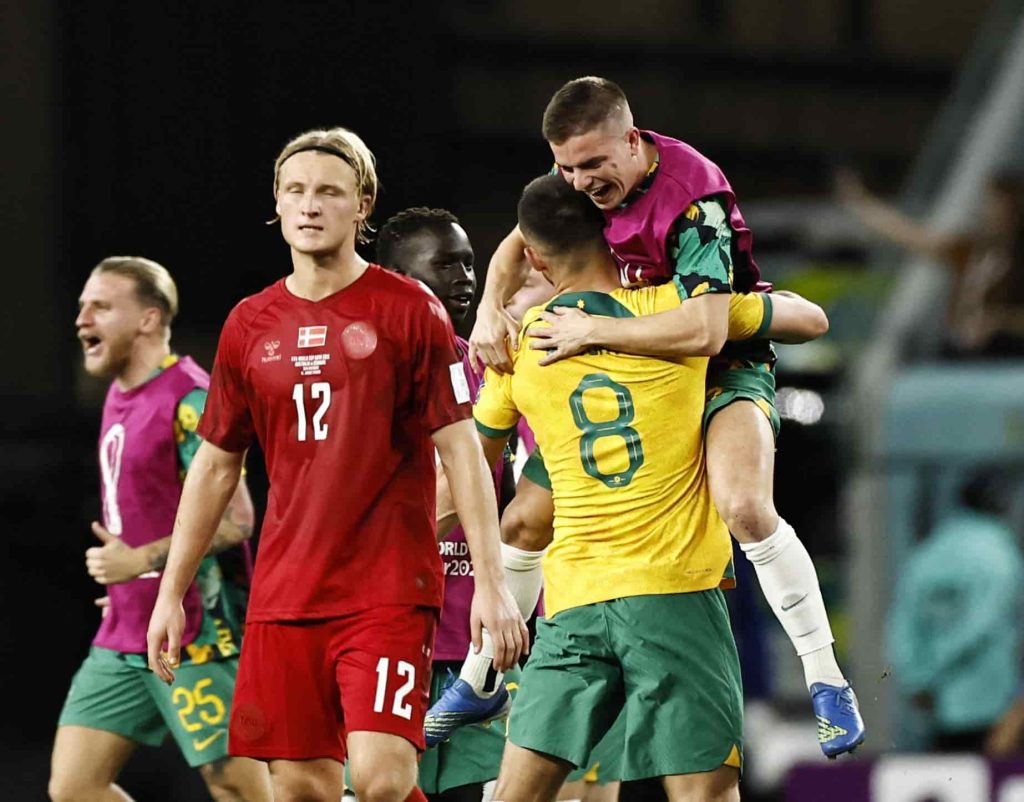 Credit: Reuters
At the last world cup in Russia, Denmark cruised past the group stages with no loss, finishing second to France, who won it all the same year.
Although they were eliminated by Croatia, who went on to the finals, it was a closely contested thriller that ended 3-2 on penalties after being tied 1-1 through the extra time.
Kasper Schmeichel, the son of the Danish goalkeeping legend Peter Schmeichel, is a generational talent in the same position. Playing in his first world cup in 2018, he only conceded two regulation goals throughout their run, managing an exceptional clean sheet against the world champions France.
At the Qatar world cup, however, Denmark showed no sign of matching their previous performance. Their sole point came from a barren tie with Tunisia. Then, they lost 2-1 to France before being knocked out by Australia in a 1-0 loss.
This is retribution for Australia, who managed to get just a point when they drew against the Danish side in Russia in 2018. So what does this mean for Denmark, who could be ushering out a generation of some of their best players like Christian Eriksen, Andreas Christensen, and Martin Braithwaite?
Australia Seconds France
Australia has qualified for the FIFA world cup on six occasions, in 1974, 2006, 2010, 2014, 2018, and 2022. This is the second time in their history that they had qualified for the last 16, the first time being in 2006 when they lost narrowly to the eventual champions, Italy.
At the Qatar world cup, Australia has won two games in Group D, downing Tunisia 1-0, before sending Denmark home with a similar score line. Although behind on goal difference, they are moving into the elimination stages, tied with France on points with six each.
What Chances Does Australia Stand Against Argentina?
Moving into the round of 16, the Australians are matched up against a contending Argentine side. Lionel Messi, one of the greatest of all time and Diego Maradona's successor, is looking to win it all to cement his legacy over his Portuguese counterpart Cristiano Ronaldo
Once in this tournament, Argentina looked shaky and vulnerable when they lost 2-1 to a Saudi Arabian side in their opener. Can the same happen for Australia when they play Argentina on Saturday?