Like many England coaches before him, Gareth Southgate is spoiled for choice in various positions on the English team at the Qatar World Cup.
Before World Cup began, the team was swamped by controversies about certain players being out of the squad. Many questioned the credibility of some players assigned to the English team. Notably, players who did not cut include Brentford's Ivan Toney, Manchester United's Jadon Sancho, and Roma's Tammy Abraham. if you want to know about Can Germany Salvage Itself, click here
Despite being included in the squad, the general feeling has been that the starting center-back Harry Maguire is undeserving of the spot, given his current form at the club level. Team selection has been a problem for Southgate himself and other managers before him; they all had to make tough choices in all cases.
In the 2010 World Cup, Fabio Capello surprisingly excluded a young, vibrant Theo Walcott, just like his successor Roy Hodgson did with Ashley Cole in 2014.
In 2018, Southgate himself had a tough choice to make when he left out experienced former Manchester City goalkeeper Joe Hart.
Should Young Phil Foden Start for England?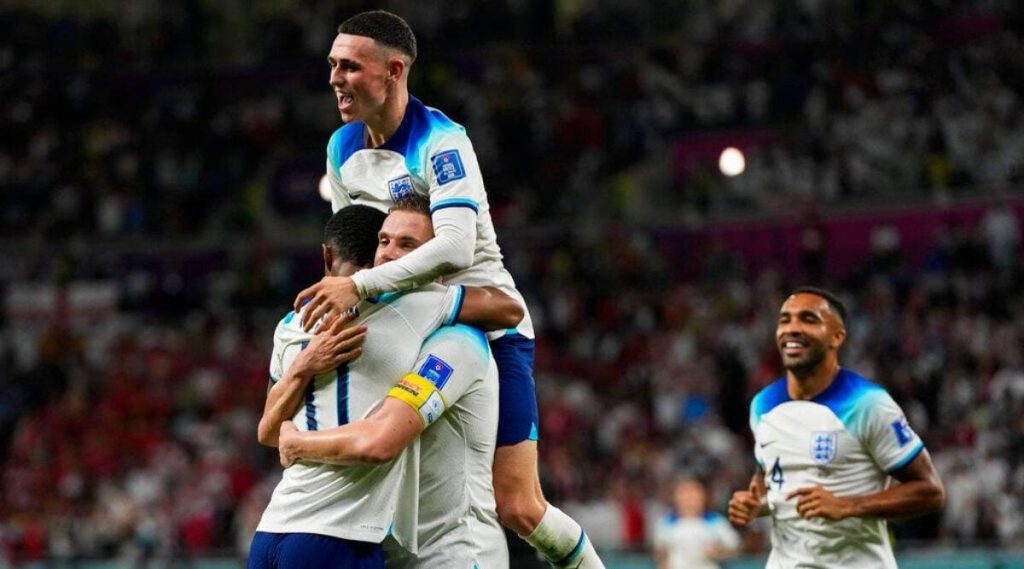 Credits: The Indian Express
Given his current form at Manchester City, the young midfielder is considered a world-class talent, but he had barely played until their final group-stage matchup against Wales. Against Wales, Southgate made a bold adjustment when he started the 22-year-old, but this move proved fruitful, as Phil did not disappoint.
Marcus Rashford, who also created for the first time this tournament, netted a brilliant free kick in the 50th minute, which was awarded thanks to Phil Foden's activity. Even though Marcus Rashford went on and stole the show, Phil Foden had a significant contribution to the Three Lions, racking up all three points.
On top of his involvement in winning the free kick, Foden scored his maiden World Cup goal just about a minute later.
Chelsea's Mason Mount, who has been the preferred starter at Phil's position, has not been able to live up to the expectations of many so far.
The Ball in Southgate's Court
The question remains: Will England's manager Gareth Southgate adjust his best eleven moving forward?
England's former defender and legend John Terry said this after the team's performance against Wales, "When you have such a good group of players, it is important to know that if Harry Kane is not playing, there are other players that can come in, Rashford can come in and replace you".
Phil Foden does not play well; he will be replaced. Mason Mount does not play well. Southgate will replace him. When you have that competitiveness within the group, it is good because these players now feel part of it."
The task at hand for Southgate moving forward remains in his ability to diligently select a perfect starting eleven out of his many options.