Senegal was the first, and so far, the only team that has qualified for the last 16 in the Qatar FIFA World Cup, with Morocco and Ghana being the most likely to join them after Tunisia's elimination. Senegal, who finished 2nd in Group A, one point behind leaders Netherlands, has won two games against Ecuador and hosts Qatar, losing one against the Dutch.
Senegal came into the tournament as African Champions after defeating Egypt in the finals of the AFCON tournament. They had to beat Egypt again to qualify for the Qatar world cup. Currently ranked at number 18 in the world, Senegal's best world cup run was in 2002, when they made it to the quarter-finals where they lost 1-0 to Turkey. Since then, they failed to qualify for the tournament till 2018, when they were knocked out in the group stage. if you want to know about Messi Vs Ronaldo: Who Will Have A Better World Cup, click here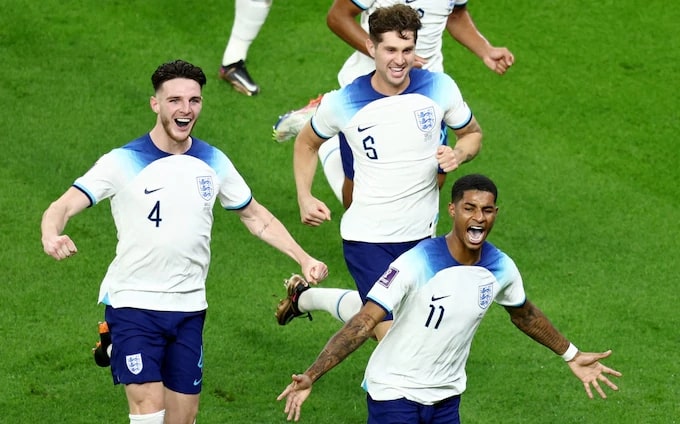 Credits: The Telegraph
Short-Handed Against The 3 Lions
Shortly before the world cup kicked off, Senegal suffered a massive blow when they lost their superstar, Bayern Munich's Sadio Mane to an injury. Mane, who was coming off a Ballon D'Or contention was in perfect form at both club and country levels with 11 goals for Bayern in 20 competitive matches. Having led the West African side to win their first-ever AFCON trophy he was to be a key piece in their world cup campaign.
Idrissa Gueye, the Everton midfielder serves a one-match suspension and will be missing action against England in their round of 16 matchups on Sunday.
Kalidou Koulibaly, who plays center-back for Premier League club, Chelsea, scored a brilliant free kick to give Senegal the lead against Ecuador, sending them straight to the round of 16.
A Fresh Page To Write World Cup History
England has never played Senegal before, making their Sunday matchup a chance at writing history for both teams. The English side whose worst performance so far is a barren draw against the United States of America is looking quite good. They finished top of Group B thrashing Iran 6-2 in the opener, before beating their British counterparts Wales 3-0.
After drawing against the Americans, England made impressive changes to the starting eleven, which led to them sending Wales home in style. Manchester City's Phil Foden, who played a big part in the win, is expected to be more involved in the English squad moving forward and can potentially cause problems for Senegal. However, Chelsea's goalkeeper Edouard Mendy has a track record of competing at a very high level, as he did in the AFCON competition and in the UEFA Champions League, where he holds the record for the most clean sheets in a single season.
Will the three Lions continue with their perfect campaign, or will Senegal demonstrate their defiance again?