Coming into the Qatar World Cup, Japan was drawn up in Group E with Germany, Spain, and Costa Rica and were seemingly underdogs. They, however, defied all odds and ended up topping the group at the end of the stage. With 6 points, two ahead of Spain, Japan won two games and lost only to Costa Rica after stunning four-time World Cup champion Germany in the group's opener. If you want to know about Portugal Vs Switzerland Match, click here.
Beat both Germany and Spain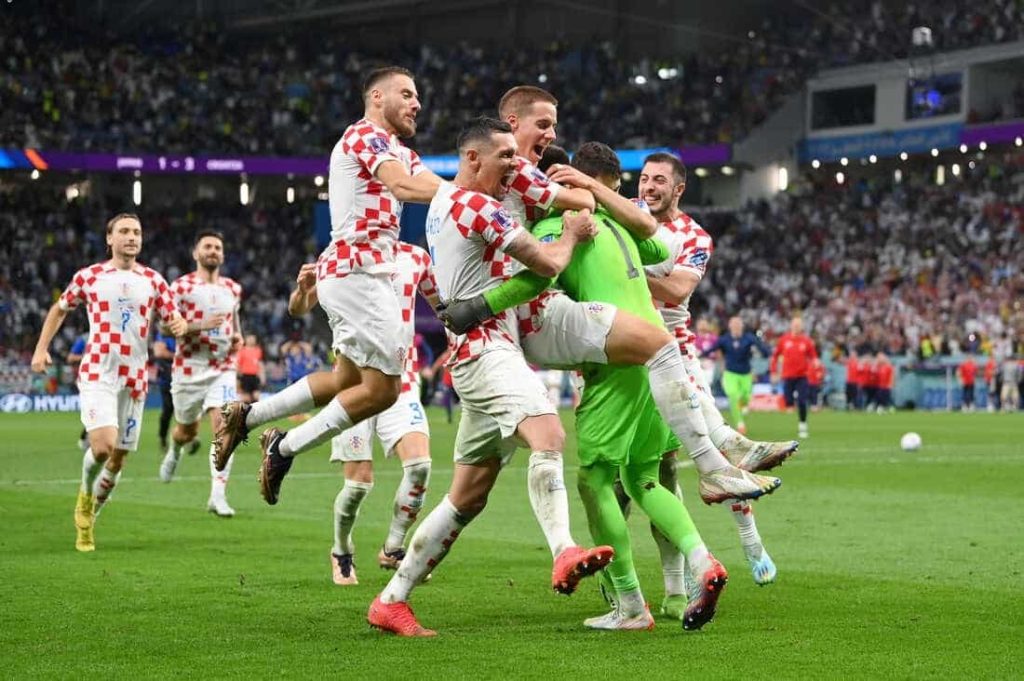 Credits: NPR
With Japan's best record in the World Cup being the round of 16, where they have been to three times before, Germany and Spain have 5 World Cup trophies between them. However, in the opening match of Group E, Japan came from behind and picked up their first-ever victory against Germany. After Gundogan scored a penalty for Germany in the 33rd minute, Ritsu Doan leveled it for Japan in the 75th minute before Takuna Asano put it away in the 83rd minute.
In their thrilling last group stage match against Spain, the Spaniards took the lead in the first half when Alvaro Morata scored, only for Japan to mount a dramatic comeback in the second half following goals from Ritsu Doan and AobTanaka. That, together with the fact that Germany had beaten Costa Rica in the group's other game, meant that Japan went through as group winners, and Spain came in the runners-up position.
On account of the two games, Japan became the 3rd team in World Cup history to be losing at halftime and come back to win two matches in a single tournament, after Brazil in 1938 and Germany in 1970. On top of finishing as group leaders for the first time since 2002, Japan progressed to the knockout rounds in consecutive World Cup tournaments for the first time.
Can Croatia survive the top underdogs?
Japan is set to play a round of 16 matches for the fourth time in their history, their opponent, 2018 World Cup finalists Croatia. So far, at the 2022 World Cup in Qatar, Croatia has displayed bits of brilliance as expected. Matched up in Group F with Morocco, Belgium, and Canada, Croatia finished second with 5 points.
They had goalless draws against Morocco and Belgium and won 4-1 against Canada. The Croatian side, led by the 2018 Ballon D'or winner Luka Modric, is a decently-balanced squad with experienced veterans and budding stars.
The round of 16 matches between Japan and Croatia will mark the 3rd time the two teams have met at the World Cup. The Asian side won 1-0 in the same group in 1998. They last met in Germany in 2006, where they drew.
Can underdogs Japan continue their mass onslaught of big names, or will Croatia survive their jaws?