Hosting the FIFA World Cup 2022, Qatar's team will kick off their first match against South America. Though Qatar should have a difficult time, Felix Sanchezs' team is expected to be more competitive than most other debut entrants to the World Cup. Group A starts with Qatar against Ecuador on Sunday afternoon. Qatar national football team in FIFA World Cup 2022 won't just be playing to win; they'll also be expected to put on a good show in the first game of the 2022 World Cup. If you want to know about the Ecuador FIFA World Cup 2022 Squad, click here.
The Home team was the clear underdog to beat the South American side that had finished fourth in the qualifying tournament. Hosts to the World Cup have won every time they've played in the opening match since 2006. Only one team scored more goals than Ecuador in the South American World Cup qualifying competition. The Qatar Vs Ecuador prediction is a very hot topic these days. In this blog, we will discuss Qatar Vs Ecuador Match, predictions, and highlights.
Preview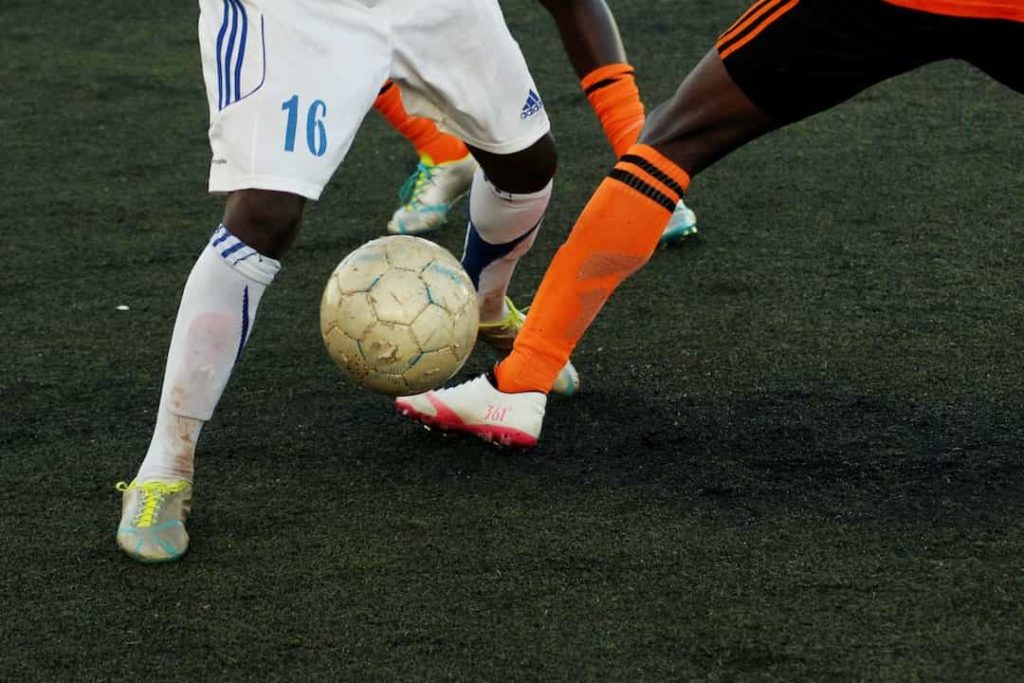 Gustavo Alfaro's side has been showing themselves to be very difficult to beat during qualification for Qatar 2022. As a result, they've been able to come out strong and show no weakness when defending. Ecuador has won all many friendlies before the World Cup and will most likely have an effective defense. Qatar is still a mystery because they haven't been playing too often recently. After finishing third at last year's Arab Cup, though, it seems likely that Qatar will do well in this tournament too. We can predict a victory for the host nation, which is likely to face significantly better opposition in Group A.
The Qatari Stars League was temporarily halted so Felix Sanchez could prepare his team to compete in the FIFA World Cup Finals- Qatar's first appearance at this level. In Qatar's first match before the start of their World Cup campaign, Akram Afif sat on the bench against Albania. The key player who forms part of Qatar's most prolific attack duo could well see himself lining up at Al Bayt Stadium this Sunday. Qatar's lineup is 3-5-2. Robert Arboleda, who had been sidelined with a fractured ankle for months, finally made his long-awaited return to the field during Ecuador's recent match against Iraq. Jeremy Sarmiento was unable to join the team in their Saturday game due to injury, and so too was Carlos Gruezo from Augsburg.
Ecuador Concern
Ecuador has many concerns about FIFA World Cup 2022. Ecuador might be facing off against Qatar in the first fit of this controversial World Cup. Opponents fear the unsavory human rights violations that surround it, and Enner Valencia won't be carrying a rainbow-colored armband. This will be Qatar's first time hosting the world cup, an event that has been years in the making. They have spent many hours training for this moment and won't go down without a fight. They are up against some of the most formidable teams in the world cup – it should make for an exciting opening match.
Current Positions
It is important to view the current position of Qatar Vs Ecuador in FIFA World Cup 2022. Ever since Qatar was also selected to host the 2022 FIFA World Cup, controversy has swirled around the decision. Now though, it's time for them to put all doubts behind them and show that they can compete with other top-level teams from around the world. Catalan coach Felix Sanchez will no longer be easily able to claim that there is not enough practice time as an excuse for any losses. He has seen his team fight against tough opponents these past few years- and should be happy with the outcomes.
A country in the Middle East, which have a rich soccer tradition, has won many games. They played countries such as Albania and Panama in those games. Ecuador is an underdog coming into this first game against Qatar, but any team from South America that manages to make it through the qualifiers should be taken seriously. They may not have had much success after getting their spot at the World Cup, but they'll still enter the competition with confidence, knowing that they have what it just takes to do well. Coach Gustavo Alfaro led one of the youngest teams at this year's World Cup. His patience had finally paid off since he rebuilt what was left from when he assumed coaching duties in 2020.
Qatar Concerns
Félix Sánchez is usually the one who coaches this squad and will rely heavily on Almoez Ali in the front to find any goal opportunities. Meanwhile, Akram Afif has returned at an optimal time in front of their home fans. He had been injured before, but now he's ready to be the star and bring us victory. Ecuador has been struggling due to injury, so it will be intriguing to see how they fare without their key players on the international stage.
Prediction
Many people want to know about Qatar Vs Ecuador's current position. The 2022 World Cup opening match will take place at 10:00 am when Ecuador faces off against Qatar. After playing each other for the last time, there was an incredible game with seven goals scored in it by both sides. With Qatar being the first country from Asia to compete in a FIFA World Cup, this game is sure to be just as intense – or even more so! The importance of scoring the first three points for your home country has been said to keep the fans wanting more out of the tournament.
However, Qatar is going against Ecuador in 2022, and they were also able to score four goals the last time they played at home. We're expecting this game to be a close contest, just like World Cup openers often are. Ecuadorian soccer players are the favorites to win with the bookmakers, but we believe Qatar will have the upper hand against their South American guests – securing a victory by 1-0. Lots of experience on Qatar's side, and they've been playing together for a long time, while Ecuador's midfield lacks goal threats and is inexperienced internationally.
Head To Head Qatar Vs Ecuador Matches – H2H QAT vs EC
| | | |
| --- | --- | --- |
| Qatar Vs Ecuador | 18 Feb 1996 | 1-1 Friendly Match |
| Qatar Vs Ecuador | 25 Feb 1996 | 1-2 Friendly Match |
| Qatar Vs Ecuador | 12 Oct 2018 | 4-3 Friendly Match |
Qatar's Previous Five Matches Before FIFA World Cup 2022
| | |
| --- | --- |
| Qatar Vs Slovenia. | 0-0 |
| Lazio Vs Qatar | 0-0 |
| Fiorentina Vs. Qatar | 0-0 |
| Canada Vs Qatar | 2-0 |
| Qatar Vs Chile | 2-2 |
Ecuador's Previous Five Matches Before FIFA World Cup 2022
| | |
| --- | --- |
| Mexico Vs Ecuador | 0-0 |
| Ecuador Vs Cabo Verdo | 1-0 |
| Saudi Arabia Vs Ecuador | 0-0 |
| Japan Vs Ecuador | 0-0 |
| Iraq Vs Ecuador | 0-0 |
Final Thought
It's hard to say who will definitely come out on top in the Qatar vs Ecuador FIFA World Cup 2022 match-up. Both teams have passionate fans and talented players, so it's sure to be an exciting game. However, based on recent form, Qatar looks like the team to beat. They'll need to bring their A-game if they want to win against a tough Ecuadorian side, but we think they have what it takes to come out on top. We hope this blog post about Qatar Vs Ecuador FIFA World Cup 2022 will be helpful.