Germany's national team suffered a setback after losing to Japan's National Team. Germany had the best possible when Ilkay Gundogan scored their first goal from a penalty Kick in the 33rd minute. The Germans looked very comfortable as they controlled the game and created many chances.
Unfortunately, the Germans lost the match in the second half when Doan and Asano Japan scored two goals in the game's last quarter. Germany is currently third on the table with zero points. If you want to know about Germany World Cup 2022 Squad, click here.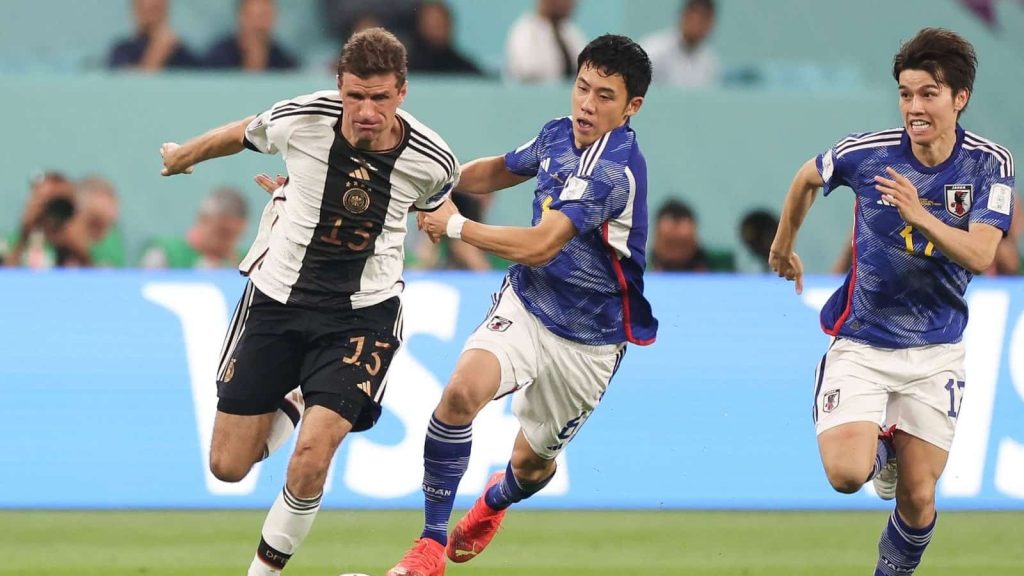 Credits: Football365
Can Germany Save Itself In The World Cup?
Germany will be facing Spain's National team, highly motivated after winning 7-0 against Costa Rica. The Germans will have a very tough Job facing Spain, who are well organized compared to the other teams in the group. Germany will need a good response as losing the match against Spain will mean they are automatically out of the World Cup competition.
Germany has a good squad that can enable them to win against the Spanish side or any other side. The players will need more commitment and team spirit to win against a more organized team like Spain.
Weaknesses of Germany and Possible Corrections
Hansi Flick started with a 4-2-3-1 formation. Germany fullbacks, i.e., David Raum and Nicholas Sule, did not perform well. Sule is a natural center back and not a full back. Sule is also slow and cannot manage speedy wingers. This allowed Japanese wingers to attack more. Flick should look to play natural-wing defenders like Thilo Kehrer.
Germany could not convert the many chances they created because they didn't have a natural striker. Flick should consider playing Karim Adeyemi, a striker who can score the few options designed against Spain. Spain's weakness is defense, as they do not play with a natural center back at the heart of the defense. Germany can utilize that space and hopefully get some goals out of it.
Can Germany get the Three Points against Spain?
Germany will face a more formidable opponent than Japan, whom they lost to. Germany will seek to beat Spain, targeting to continue with their impressive stats in the world cup. It will be a tough match, but Germany has more experienced players than Spain and may take that advantage to try and defeat them. Germany will be expecting to use the experience of Sane, Muller, and Gundogan to help them win the tie. It will be an entertaining match, and we look forward to what will transpire.