France was one of the four European countries that participated in the inaugural World Cup in 1930, and they have since featured in 15 FIFA World Cup tournaments. In recent times, the reigning world champions reached the quarter-finals stage in 2014, where they lost to eventual champions Germany. They also lost to Italy in 2006 final and beat Brazil to win the 1998 tournament on home soil. If you want to know about Can Morocco Get Past Portugal, click here.
The Southgate era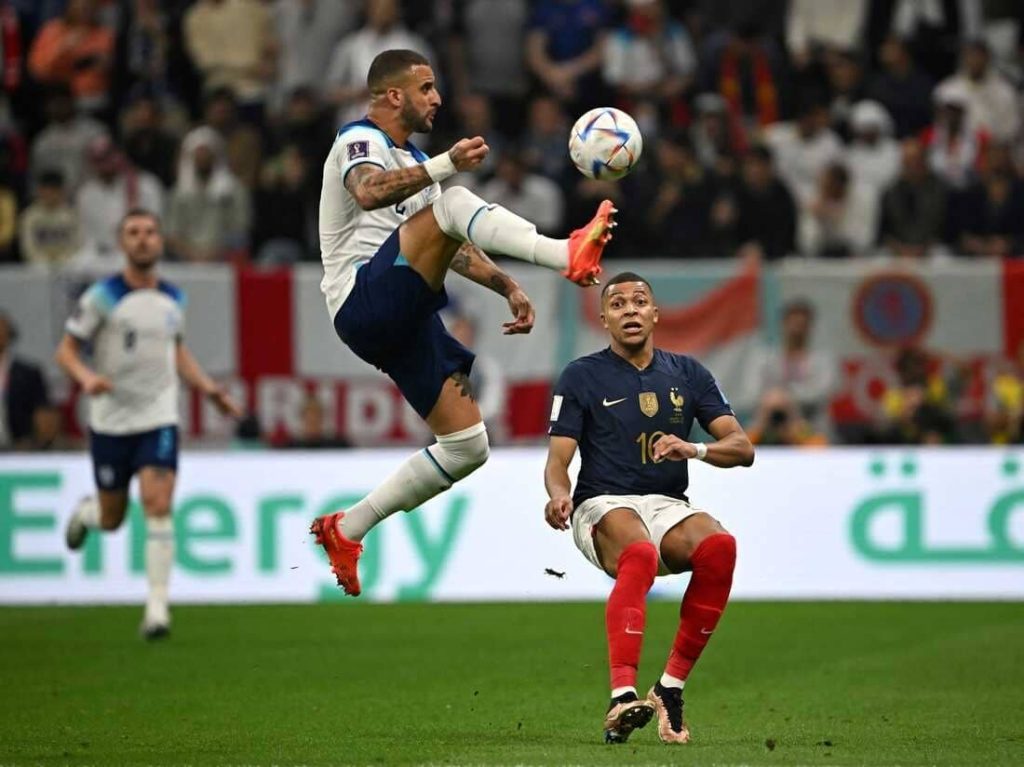 Credits: NPR
Gareth Southgate is undoubtedly the most successful coach England has had this century. In his first World Cup in Russia in 2018, the former England defender steered the Three Lions to their first semi-final stage at the World Cup in 28 years but lost 2-1 to Croatia. He later guided England to the Euro 2020 final, where they lost 3-2 to Italy in a penalty shootout.
At the Qatar World Cup, England qualified and emerged from the group stages top of their group. They garnered seven points after beating Wales 3-0 in their last group stage game, having drawn 0-0 with the USA and beating Iran 6-2 in their opener. In the round of 16, the Three Lions eliminated Senegal in a 3-0 victory.
In total, Southgate's side has scored 12 goals and conceded only twice. They are now set to play the defending champions, France, in the quarter-finals.
Matched up against defending champions
Despite their long history, the quarter-quarter-finals match in Qatar will mark just the third time the two teams have met at a World Cup and the first time in 40 years. On account of history, England has a better record in their previous matchups. Winning a total of 17 games, lost nine times, and drew only five times.
On top of that, the French are yet to beat their neighbors at a World Cup. In recent history, however, the defending champions have reigned supreme, with England's most recent triumph being a friendly match seven years ago.
At the Qatar World Cup, Les Bleus have been a tough opponent. They secured their spot in the round of 16 after their first 2 group games, winning 4-1 against Australia and 2-1 against Denmark.
However, they lost 1-0 to Tunisia in their final group match. In the round of 16, the defending champions comfortably beat Poland 3-1. Olivier Giroud opened the scoring, assisted by Kylian Mbappe, who added two of his own In total, France has scored nine goals and has conceded four across their four games.
Going into the quarter-finals, France is looking to defend their 2018 championship, and England, on the other hand, is hoping to win the trophy for the first time in 56 years. So will the Englishmen inch closer to their goal, or will they fall to the French?