Lionel Messi has won all possible accolades in the world, i.e., Champions league, Ballon d'Or, Laliga, French League A, Copa America, and many more. He had never won a World Cup trophy. The closer he came to it was in 2014 when Argentina lost 1-0 to Germany's football team. Mario Götze ended Messi's Championship with his lovely volley.
Argentina did not perform well in the 2018 World Cup as they were knocked out in the round of 16 by France. This is after finishing second in the group stage behind Croatia, who went on to the competition's finals. If you want to know about Who Will Be The Host for the 2026 FIFA World Cup, click here.
Messi led his team from losing the first game in the World Cup against Saudi Arabia in the first group stage match to winning it against the defending Champions France.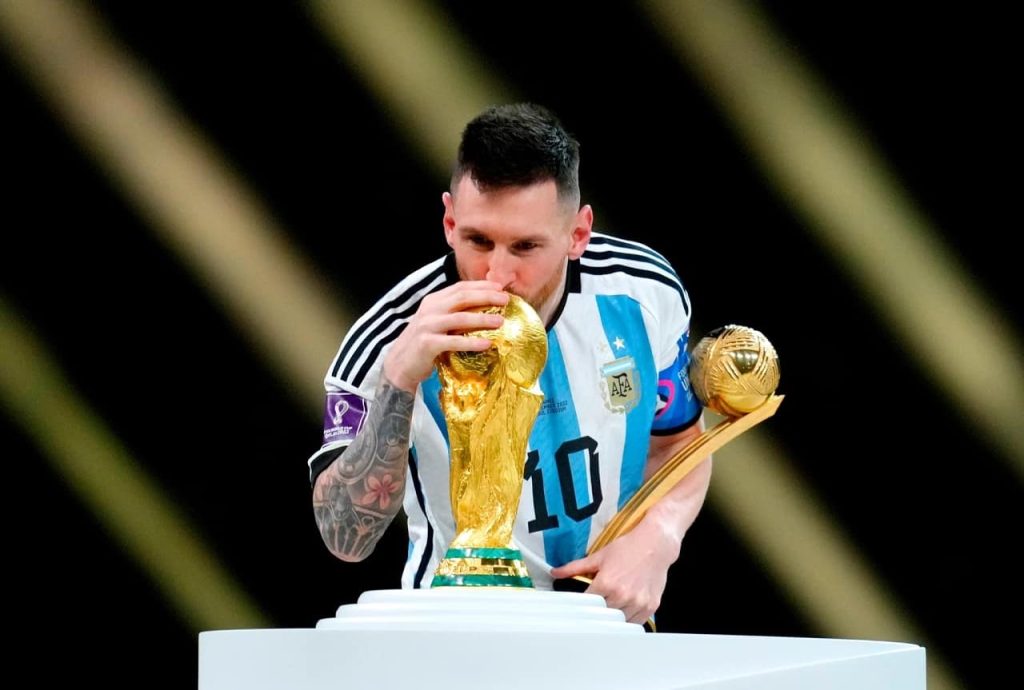 Credits: TIME
Is it an End to Messi/Ronaldo Debate?
We have always debated who is the greatest between Messi and Ronaldo. Many said Ronaldo because of his consistency in national teams and football clubs and his performance in different leagues. Many said that Messi had not done much for the national team compared to Ronaldo, who had won The Euros and UEFA National League for his team.
In the last two years, Messi has won the Copa America and The World Cup championship, the biggest football trophy. He has been the key player in all this and sometimes even created a goal from nothing.
Messi is currently doing well in Paris Saint-Germain, a different league; he is one of the top scorers and has many assists. Although Ronaldo and Messi are the two greatest players, Messi has answered all the questions labeled against him. Winning the World Cup against a more organized France is a miracle. The only chance Argentina had was Messi's magic. He showed up for the team when required.
Is Messi Retiring from National Team?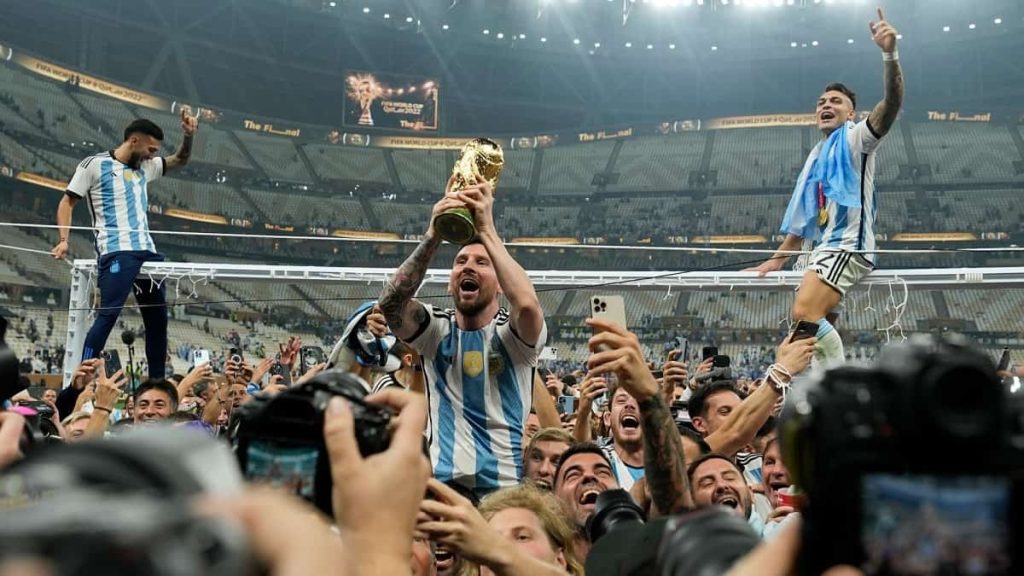 Credits: Sports Illustrated
Before the finals, Lionel Messi had announced that he would retire from the National Team Football after the World Cup finals. He was looking for an excellent ending for his national career. He wanted to give joy to the Argentinian fans who had not won the cup for 36 years.
After the World Cup, Messi changed his tone and said he would like to continue playing with the National Team as a World Cup champion before hanging his boots. These words are good news for all the Argentine fans, as the team looks less prepared for a Post-Messi error.
The Argentinian national team is an average team without Lionel Messi. They can lift any trophy with magical Messi because he always shows up when needed.